Wokingham councillor starts campaign to allow local authorities to determine their own housing numbers
A senior Conservative councillor has become the latest to join the backlash against the government's proposed new formula for determining local housing targets, by launching a petition to get the government to rethink its planning reforms.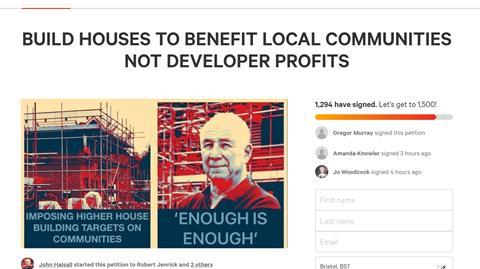 The Tory leader of Wokingham Council, John Halsall, is petitioning the housing secretary Robert Jenrick to let local authorities to retain to right to determine local housing targets, rather than force through "government-imposed numbers which take no account of local needs and factors".
The campaign emerged as it was reported yesterday that ministers are already contemplating backtracking over the "standard method" formula, despite the method being published just three weeks ago. The new formula was one part of a raft of reforms contained in this month's radical Planning White Paper.
Councillor John Halsall earlier this month said he was "outraged and disgusted" by the government plans, under which the housing target in Wokingham will double from 789 to 1,635 new homes each year, a figure he described as "completely unacceptable".
Under the reforms, the formula has been devised to divvy up a national housing target of 337,000 new homes a year between local councils, which will be required to earmark enough land to meet the target.
However, an analysis of the algorithm by planning consultant Lichfields suggests it results in a reduction in housing targets in many cities - London excepted - while their surrounding district authorities will be expected to absorb huge increases in targets. This means the formula is likely to focus growth in Conservative-voting constituencies.
Halsall's petition, which had secured over 1,300 signatures as of last night, is the latest sign of open defiance from senior Conservatives over the government's planning reforms, which have also been criticised by some as limiting democratic input into the process. In his petition, Halsall said "the obligations in the white paper are entirely on local authorities and the benefits are entirely with the developers"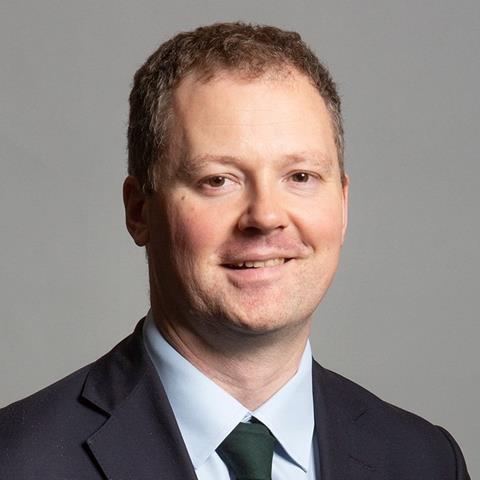 His campaign follows sharp criticism of the new housing formula earlier this week by Conservative MP Neil O'Brien (pictured, right), who said the new formula for determining housing targets will focus growth in Tory-run shires at the expense of Labour-run cities.
The Harborough, Oadby and Wigston MP O'Brien used a column on the Conservative Home website to allege the new formula for calculating housing targets did the "exact opposite" of the government's claim to want to intensify growth across the Northern Powerhouse. Other senior Conservatives including Sir Geoffrey Clifton-Brown MP and the former leader of West Sussex county council, Louise Goldsmith, have also voiced serious concerns.
Matthew Spry, senior director at planning consultant Lichfields, said he understood that local authorities were increasingly concerned about the potential impact of the formula, with many scheduling cabinet meetings for September to discuss their response to the proposals. With Parliament not reconvening until this week, Spry said the opposition so far was likely to be a "small foretaste of what's to come when the government makes the number produced by this formula binding on local authorities."
"It's going to be quite a challenge even for a government with this majority," he said.
Paul Miner, strategic planning lead at conservation charity the CPRE, which is opposed to the reforms, said: "From what we understand, there are real and justified concerns amongst MPs about a possible loss of local influence, both over the quality and location of new development; as well as the proposed binding new housebuilding targets and the method likely to underpin that.
"The new method is likely to set unrealistically high building targets that will allow developers to build what they want, where they want and when they want across much of the countryside."
Jenrick said earlier this month that the reforms, described by Labour as a "developers' charter", were aimed at helping SME builders to navigate the planning system and build more homes and has denied that they put more power in the hands of major developers.