Industry figures fear the homes, jobs and transport project may be losing its way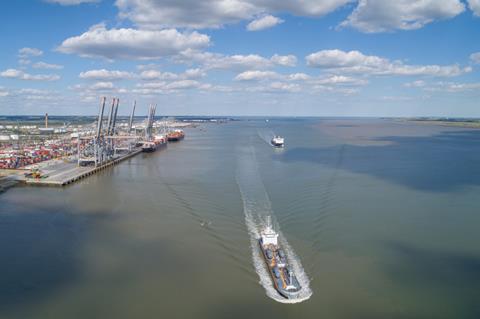 The Thames Gateway is in danger of being overshadowed by other ambitious government schemes such as the Oxford-Cambridge arc, regeneration specialists fear.
Last month the communities secretary James Brokenshire finally responded on behalf of the government to a report by the Thames Estuary 2050 Growth Commission, chaired by Sir John Armitt and featuring heavyweight talents including architects Sadie Morgan and Sir Stuart Lipton and Homes England boss Sir Edward Lister.
Amid a series of opportunities including the potential arrival of Crossrail, the creation of 1.3 million jobs and the building of a million homes, Armitt's report argued that "without concerted action there is a risk that the Thames Estuary will fail to achieve its potential, at huge opportunity cost to local communities and the national economy".
Brokenshire said the government backed the Commission's ambitious plans to create jobs new jobs and generate an extra £190bn for the local economy.
However David Leam, director of infrastructure at business leaders group London First, said the relative lack of fanfare surrounding the government's response illustrated how the gateway had become less of a priority.
"It's suffered a loss of momentum and lack of leadership and has not managed to find a new leader or champion in government.
"There's no doubt that it's fallen down the pecking order. It's not seen as being as sexy as the Oxford-Cambridge arc," Leam said.
Of the government's £4.85m funding pledge to support local partners to develop low-cost proposals for enhancing transport services between Abbey Wood and Ebbsfleet Leam said: "It offers a little bit of money but falls very far short of any sort of commitment."
Geoff Pearce, executive director for regeneration and development of Essex-based Swan Housing Group which is conducting a string of regeneration projects across the estuary area, said the gateway project had "big potential, but it's been around for a long time and there have been a lot of false dawns".
Brokenshire's promise to appoint a Cabinet-level ministerial "champion" for the estuary within government and suggestion about the creation of two new development corporations had some worried about further bureaucracy.
But Fiona Fletcher-Smith, group director of development and sales at housing association L&Q, said: "We have seen some of these approaches before but I remain optimistic.
"We know the infrastructure that is needed to drive growth so we just need to get on and deliver it. This means avoiding consultation paralysis."