Interest has ebbed in the former 'gateway' to London – but infrastructure investment could get things flowing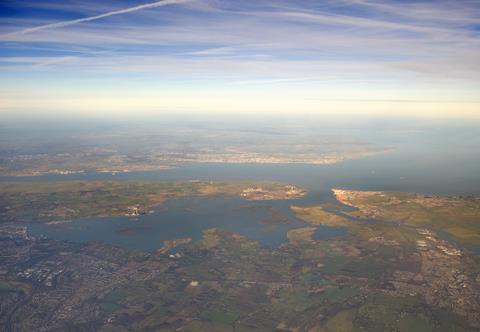 There was a time when some of the nation's top politicians would regularly make a beeline for the muddy banks of the Thames Estuary.
In the 1990s, Michael Heseltine seized upon late town planner Sir Peter Hall's concept of a "linear city" along the north and south banks of the estuary, rebadging it as the "Thames Gateway". His Labour successor as deputy prime minister, John Prescott, was equally enthusiastic about the estuary's potential for 1 million new homes, many of which could be delivered on brownfield land.
But the current government's latest announcement on what is now once again termed the "Thames Estuary" had a more sheepish tone.
In late March, the Ministry of Housing, Communities and Local Government announced its response to a report drawn up by the Thames Estuary Commission, which had been commissioned by the now-ennobled Lord Heseltine during his brief spell as an advisor to ex-prime minister David Cameron. By the time that Sir John Armitt's commission had published its report in 2018, Lord Heseltine had long since been sacked from his advisory role after rebelling against the government over Brexit.
"It's been a long time coming," says Teresa O'Neill, leader of the Conservative-controlled London borough of Bexley.
The report
The relative lack of fanfare surrounding the government's response to the commission's report shows how the erstwhile "gateway" is less of a priority than it used to be, says David Leam, director of infrastructure at London First.
"It's suffered a loss of momentum and lack of leadership and has not managed to find a new leader or champion in government.
"There's no doubt that it's fallen down the pecking order: it's not seen as being as sexy as the Oxford-Cambridge arc."
There's no doubt that the Thames Estuary has fallen down the pecking order: it's not seen as being as sexy as the Oxford-Cambridge arc

David Leam, London First
The project to create a new corridor of development between the two Varsity cities is clearly the apple of chancellor of the exchequer Philip Hammond's eye, judging by the allocation of housing infrastructure fund cash announced in last month's Spring Statement.
Around half of all spending in the fund, which is designed to pump prime development sites by paying for transport infrastructure, was allocated to projects in the arc.
By contrast with this shiny new toy, the Thames Estuary has a slightly shopworn feel these days.
"It's got big potential but it's been around for a long time and there have been a lot of false dawns," says Geoff Pearce, executive director for regeneration and development at the Essex based Swan Housing Group, which is conducting a string of regeneration projects across the estuary area, the biggest of which is its joint venture with developer Urban Catalyst to regenerate the town of Purfleet.
It probably made sense for the government not to make too much of a song and dance about its response though. It identifies the estuary as a "key priority" for the government and recognises it as a "major growth area". But in terms of next steps, it is a lot heavier on proposals for new organisational structures than funding for new projects.
Commitments
So, what does it offer for the area? The response commits to the appointment of a Cabinet level ministerial "champion" for the estuary within government. It also moots the creation of two new development corporations with the caveat that these would be led by local authorities, unlike the similar bodies abolished by the government in its earlier coalition incarnation. And a new "strategic board" will be established to support the vision for the estuary's growth.
But many will raise a weary eyebrow at the prospect of what will sound like a new talking shop in an area that wags could justifiably quip has seen more visions than St Theresa.
But John Lewis, executive director of Peabody Trust's mammoth project to regenerate the post-war Thamesmead Town estate in south-east London, believes that it is wrong to take such a dismissive approach. "Nobody gets excited about governance but it's fundamental to making things happen," he says.
Nobody gets excited about governance but it's fundamental to making things happen

John Lewis, Peabody Trust
Delivering the kind of big-ticket transport projects, which are required to spur the development of an area that has historically suffered from not being sufficiently joined up, must involve a strategic approach, he says: "There is an enormous need for area-wide infrastructure that no one authority can cover so you have to come together in some form of joint working."
Fiona Fletcher-Smith, group director of development and sales at housing association L&Q says: "We have seen some of these approaches before but I remain optimistic. We know the infrastructure that is needed to drive growth so we just need to get on and deliver it. This means avoiding consultation paralysis."

Cash
In terms of hard cash for projects, the response largely lists existing programme like investment in road infrastructure around the new town at Ebbsfleet in Kent.
The key new announcement in the response is a pledge to support work on boosting transport links between the existing south of the river Crossrail terminus at Abbey Wood and Ebbsfleet. This would connect with the HS1 line at the emerging north Kent town, where the rate of housing development is picking up after a slow start.
The response says £4.85m will be earmarked to help work up a business case for "low cost" connections.
Crossrail was originally due to terminate at Ebbsfleet when plans for the cross-London line were developed in the Noughties. However, these proposals were pared back when savings had to be made during the recession, although the route of the unbuilt section has been safeguarded against development. "It needs to be joined up: the original business case still stands. It makes sense to finish the job" says the borough of Bexley's O'Neill, who says the extension would create a new growth corridor through the borough.
Within Bexley alone, the Crossrail to Ebbsfleet (C2E) route bisects large tracts of former industrial brownfield land with the potential to accommodate 31,000 new homes and space for 17,000 jobs. "You can't develop that out unless you have the right connectivity and C2E will deliver that " says O'Neill, arguing that the viability of the mooted development will be vastly increased by the better transport links that an extended Crossrail would deliver.
However the government's funding pledge, which doesn't even explicitly mention Crossrail, is half hearted, says Leam: "It offers a little bit of money but falls very far short of any sort of commitment."
The government's funding pledge offers a little bit of money but falls very far short of any sort of commitment

David Leam, London First
And the timing isn't exactly great for making the case to extend Crossrail, given how badly existing plans have been delayed and gone over budget, with latest reports suggesting that the line may not even be open until 2021.
With an estimated £1.6bn price tag, the project will face tough competition for attention and resources from other potential projects, like Crossrail 2 and the mooted Bakerloo line extension, at the cashstrapped Transport for London.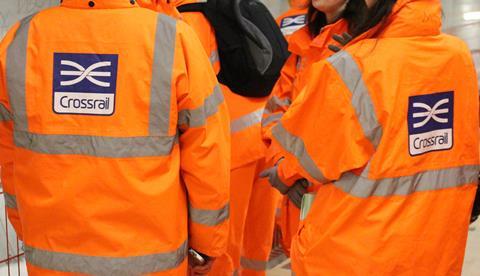 Infrastructure
For Peabody's Thamesmead Town, the mooted £600-800m extension of the Docklands Light Railway from its north of the river terminus at Gallion's Reach is a bigger priority. Up the river in Essex, relieving congestion on the roads is the key issue, says Swan's Pearce: "Widening of the A127 would be a really good idea."
And a project that straddles Kent and London may have trouble winning the favour of the capital's mayor Sadiq Khan, who draws the bulk of his support from inner city areas.
But a Crossrail extension will be more attractive option when the line finally opens, says Leam: "People will look differently at this when Crossrail is up and running. When people are whizzing in from Abbey Wood, the areas east of Bexley will look a bit more appealing."
The sheer volume of housing that could be delivered on the back of the Crossrail extension, which will not require extensive and expensive tunnelling work, may make the scheme a more tempting proposition on the value-for-money front.
"If you look at transport projects that could really drive new housing this is a good one," says Leam. "It has tremendous potential and we've got to be realistic, we are not going to get this new housing on the cheap."
But the government will have to show a lot more financially commitment than it has displayed in the response if it wants the estuary to succeed, he argues.
"If we are serious about unblocking [the estuary], it won't be done with warm words and loose change, which is where we are now."