KPMG cites "material uncertainty" over repayment date for £175m debt facility as firm hails recovery
The accounts of Aberdeen-based housebuilder Stewart Milne have admitted to a "doubt" over it continuing as a going concern because of its reliance on a bank loan which is due to be repaid in March next year.
In company accounts for the year to October 2020 published on Companies House, the firm's auditor KPMG said the repayment date for the £175m loan meant there was a "material uncertainty" about the firm's future.
However, KPMG also made clear that discussions over a "comprehensive" refinancing package had begun, and ultimately signed off the accounts on a "going concern" basis.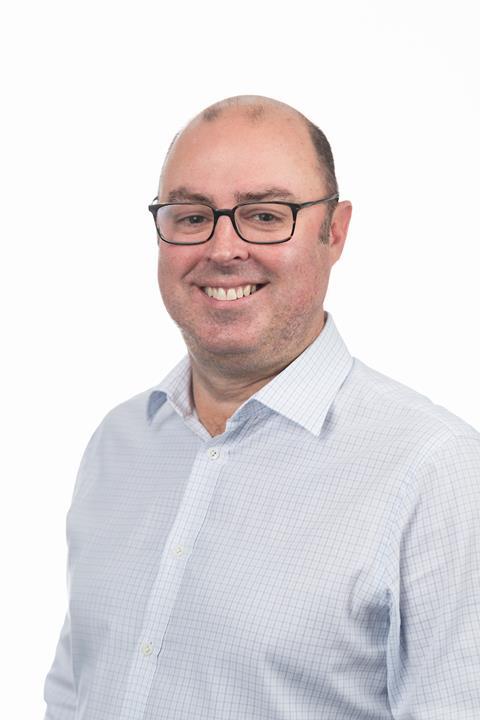 Last week Stewart Milne revealed a £72m loss for the covid-affected year to October 2020, but chief executive Stuart MacGregor (pictured, left) hailed the £270m-turnover firm's recovery from the covid-19 crisis.
He said the business now had a record forward order book, was set to return to profit and was trading "significantly ahead of expectations" for the current financial year so far.
The revelation of the "material uncertainty" means this is the second year in a row in which auditors have flagged the firm's debt facility as something which "may cast significant doubt on the ability of the group to continue as a going concern".
Stewart Milne's revolving credit facility with the Bank of Scotland, part of Lloyds Bank, was originally due to expire in March this year, but was extended to June, and then on to March 27, 2022, with an option to extend this to July 31, 2022 if certain conditions are met.
KPMG said in the accounts that: "The group has developed and started implementing a comprehensive refinancing plan to address the 2022 facility maturity, though this process has only just commenced and its timing and outcome are therefore not certain."
The accounts also reveal that £43.2m of development finance that Stewart Milne has received from Homes England and the Building Scotland Fund was dependent on continuing to secure a waiver to a covenant test, regarding net assets.
In notes to the accounts, Stewart Milne said that forecasts – including a "severe but plausible downside trading scenario" – indicated that it will continue to generate sufficient liquidity and meet banking covenants.
The accounts said: "The directors believe that the Group's refinancing plan will be completed, a covenant waiver will be received, and that amounts falling due by the Group to related parties will not be called for repayment. On this basis, the directors believe that it is appropriate to prepare the Company's financial statements on a going concern basis".
Stewart Milne has been undergoing a restructuring over the past two years as it deals with the fallout from years of falling house prices in Aberdeen, its home housing market, since the collapse of the oil price in 2015. Last year it combined its two Scottish regions and revalued its land holdings and, at the start of this year, launched a range of new "post-pandemic" house types.
Speaking to Housing Today last week, MacGregor said he was not concerned "at all" about being able to extend the banking facilities in March, given the strength of current trading. "Those who are close to us and understand our business" were comfortable with the firm's financial position, he added.
"We as a board of directors remain very positive about returning to profit and the additional profit that will be generated from our current activities."
MacGregor said the firm's timber-frame systems business is set to report more than £100m of revenue for the current year, having fallen to £65m last year, with a new facility being opened to meet demand.
The firm's housebuilding business is aiming to return production to pre-pandemic levels of around 1,000 homes per year.