Demand and supply in most popular towns is double last year's level, Rightmove figures show
The cut in stamp duty has sparked a "home moving frenzy" in commuter towns in the South-east. The number of properties coming to market in the most popular places is more than double that of last year.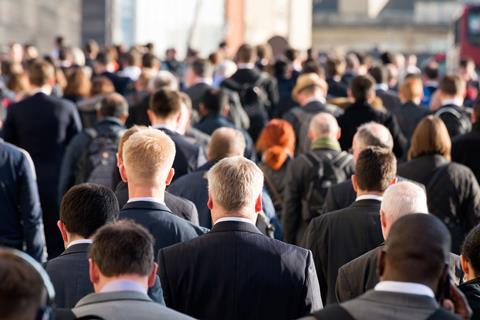 Data from property portal Rightmove also found that demand for housing was sharply up across the UK, by 61% compared with last year. The rise in demand is highest in the East and South-east.
The number of property listings in five London commuter towns had doubled on the same period last year in the six weeks since chancellor Rishi Sunak's stamp duty cut, according to Rightmove.
Listings have risen 121% in Harlow, 113% in Hertford, 105% in Wickford, 100% in St Albans and 98% in East Grinstead. While demand has risen by smaller amounts in the same locations – each has seen the number of calls to estate agents rise by at least 50% - Rightmove said that the existing imbalance between buyers and sellers meant there were still not enough homes to go round.
Demand has risen by 74% in the South-east as a whole, and by 72% in the East of England.
The figures appear to indicate that buyers and sellers are most motivated by the stamp duty cut in the areas, outside of London, where existing high prices mean there is the most money to be saved.
On July 8, Sunak cut stamp duty entirely on properties worth up to £500,000 until March 31 next year. With existing stamp duty exemptions for first-time buyers and low-value properties, this means that the biggest savings are for those buying homes worth half a million pounds.
Miles Shipside, property expert at Rightmove, said the stamp duty cut had sparked a home-moving frenzy across commuter towns in the south of England, with buyers standing to make sizable gains.
However, he also said the location of the biggest increase in market activity indicated how the market had changed during lockdown. He added: "We're also seeing a growing trend of people looking to move out of urban areas and into smaller towns, with homeowners in built-up areas reassessing their housing needs and looking for places with more outside space.
"Proximity to a station doesn't seem to be as important as it once was, meaning sellers in these commuter towns are looking to move a little further afield as working from home becomes a more permanent way of life."
Mortgage lender Nationwide reported that average property prices rose by 1.7% last month amid widespread reports of a resurgent housing market.
However, many economists are still concerned about the longevity of any bounce in activity, given the underlying economic impact of the coronavirus pandemic.