Nationwide figures reveal latest evidence of unexpectedly strong rebound in market
House prices rose by 1.7% in July, more than reversing the recorded fall in June, according to the latest monthly index from the Nationwide.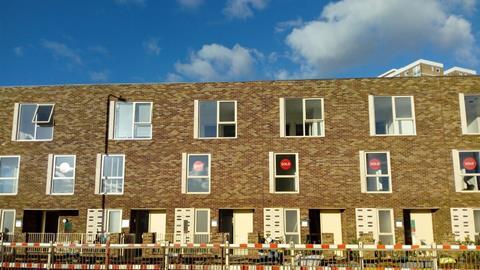 The building society said that the seasonally adjusted rise in July, putting the average price of a property at £220,936, meant that prices were now 1.5% higher than this time last year. They also more than made up for the 1.6% fall in prices recorded in June.
Robert Gardner, Nationwide's chief economist, said the figures provided further evidence of the unexpectedly strong rebound to the property market since lockdown measures were lifted.
He said that a reassessment of living conditions made by people during lockdown may be prompting activity, and that social distancing requirements did not seem to be having as much of a "chilling" effect on the market as previously feared.
He added: "These trends look set to continue in the near term, further boosted by the recently announced stamp duty holiday, which will serve to bring some activity forward."
However, he said that most forecasters expected labour market conditions to weaken significantly in the quarters ahead as a result of the after-effects of the pandemic and as government support schemes wind down. This was likely to dampen housing activity. "There is a risk this proves to be something of a false dawn," he said.
Jamie Johnson, chief executive of FJP Investment said: "Today's house price index demonstrates that the stamp duty holiday is having the desired impact. Previously pent-up demand is now being released to take advantage of the discounts on offer, pushing up both market activity and house prices as a result.
"The big question now is whether this initial burst in activity can be maintained over the coming months."
This week property portal Zoopla also reported strong growth in prices over the lockdown period, and said it now did not expect prices to fall until the start of next year.