Councillors due to approve plans for 3,100 homes next week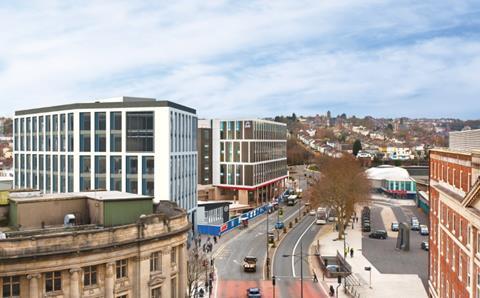 Sheffield Council has unveiled plans to double its council housebuilding programme in the light of former prime minister Theresa May's decision to lift the cap on local authority borrowing.
In a report set to be approved by the council next week, the authority has proposed a programme of building or purchasing 3,100 homes in the next 10 years, nearly double the 1,600-home programme it had already laid out. The report was commissioned in January in response to May's decision to lift the cap on councils borrowing against their rental income, known as the Housing Revenue Account.
The council said the programme will see it provide extra care schemes, specialist accommodation for vulnerable people, new interim temporary accommodation and a range of general needs housing across the city.
As well as building on its own land, the council said it intends to purchase homes from private developers "off-plan" via section 106 agreements to deliver on the ambition.
This is in addition to plans for 2,300 homes over 15 years via the Sheffield Housing Company, a partnership between the council and developer Keepmoat.
The new homes will go towards replacing 32,000 homes sold off by the council since the 1980s under the Right to Buy policy.
Councillor Paul Wood, cabinet member for neighbourhoods at Sheffield council said: "Everyone needs a safe, warm and affordable home and that's absolutely what we're trying to do here. We've already delivered 500 homes and we're aware that the pace of replacement homes for those we lose through right to buy is critical to making this a reality for everyone."