Yougov poll shows concern over shortage of affordable homes crosses the political divide
Seven in 10 people who voted for the Conservative Party in the last general election agree there should be more social housing, according to a poll.
A survey by polling firm Yougov for the i newspaper showed 71 per cent of people who voted Conservative in 2019 believe there needs to be more social housing. The figure for Labour votes is 82 per cent.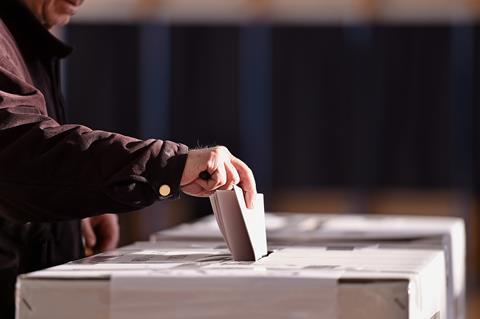 The findings come from a representative sample of 2,112 adults that was weighted according to factors including age, gender, region, social class, political attention, and education level.
The research follows increasing evidence that the financial pressures on social housing providers is likely to cause a slowdown in development.
Housing associations are facing rampant inflation, a 7% rent cap in 2022/23, and competing pressures to build new homes, decarbonise stock and make building safety improvements
The Regulator of Social Housing's latest quarterly survey of associations last month showed providers are reducing their development forecasts and pausing or cancelling schemes because of economic uncertainty.
>>See also: Can HAs keep development going as the rest of the market slows?
Rating agency Standard & Poors released a report last month forecasting that social housing providers will build 110,000 new affordable homes in 2023/24 and 2024/25, down from 120,000 in 2022 and 2023.
MPs have launched an inquiry into the finances of social housing providers. The probe, by the cross-party Levelling Up, Housing and Communities committee will examine the "financial pressures facing social landlords".
It will look at the resources needed to "build thousands of new homes for social rent" while at the same time improving existing social housing stock.
A Fair Deal for Housing campaign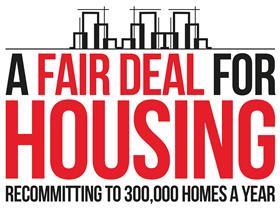 Housing Today believes the government should not back away from its manifesto pledge of building 300,000 new homes a year by the middle of the decade. We badly need more homes and a lack of supply is a major factor in creating problems of affordability for both buyers and renters.
Over the next few months, Housing Today will be exploring potential solutions to help us ramp up housebuilding to 300,000. These are likely to, include different ways of working, funding asks of government and policy ideas that could boost housebuilding.
We want to hear from you: what do you think can make a difference at a policy level?
What can the industry do better?

We believe that, with the right commitments from ministers and the industry, it is possible to build more homes and help the government to meet its objectives to "build beautiful", improve quality and safety, boost home ownership and level up the UK.
Click here to find out more about the campaign
To contribute ideas to our A Fair Deal for Housing Ideas Zone database, click here.
A Fair Deal for Housing is part of the Building the Future Commission.