Increased income from rent rises and stock acquisitions boosts bottom line
Riverside has increased its surplus by 69% as it plans a 'significant increase' in its development of new homes.
The 58,000-home housing association, in its accounts for the year to 31 March, reported a post-tax surplus of £49m, up from £29m the previous year. It's turnover also increased from £355m to £374m over the same period.
The increase was largely due to a £15.7m increase in income from social and affordable rents, due to rents being put up after the four-year rent freeze and to two stock acquisitions the previous year. Riverside bought 1,175 homes in Tyneside from Clarion and a further 401 homes in Kent from Hyde Group.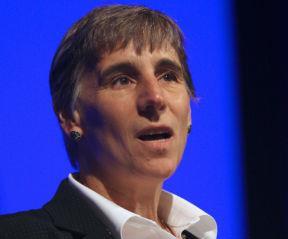 Riverside built 766 homes in the year, including 471 for affordable rent or shared ownership. The total delivered was less than the 894 completed the previous year.
Under its corporate plan, Riverside is aiming to build between 3,000 and 4,000 homes over three years to 2023. Riverside said the housing delivery in 2020/21 "was less than anticipated in the plan and was mainly due to delays on site due to the ongoing COVID-19 pandemic". It admits the timescale 'may need to flex' but the objectives remain.
See also>> What role can housing play in Building Back Britain?
However the group says it expects to see a "significant increase in the level of supply" over its next few years. It cited the group's joint venture with Vistry Group to build 3,500 homes over 10 years and its programme of estate regeneration in London, which it says will deliver around 1,200 homes.
It is aiming to complete 1,258 homes in 2021/22, which would represent a 40% increase on the 894 it delivered in 2019/20 pre-pandemic.
Riverside is also in the process of drawing up detailed plans to merge with G15 housing association One Housing Group. "Our strategy is explicit about the role of merger and acquisition activity as part of our overall growth," Carol Matthews, chief executive of Riverside said.
The merger would create an organisation with a combined turnover of more than £570m owning or managing more than 75,000 properties.
The organisations say they would be able to increase their development capacity by 40% as a result. In 2019/20 the organisations built a combined 1,232 homes.
See also>> Housing association accounts 2020/21 coverage all in one place