Landlord groups say government help needed to protect sector
The government has once again extended the ban on bailiff enforced housing evictions of renters at the last minute.
The ban will now continue until at least March 31, after having been due to expire next Saturday.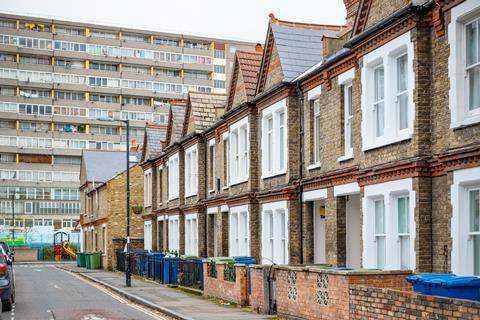 The government has been threatening to withdraw the ban, introduced at the start of the coronavirus crisis, since last summer but has been forced to extend it numerous times, most recently at the start of January, due to the reimposition of coronavirus restrictions.
The ban does not stop landlords taking legal action against tenants, as was the cash in the spring last year, but it does stop them from using bailiffs to enforce court-sanctioned evictions – except in the most severe cases of anti-social behaviour. Landlords must give six-months' notice of legal proceedings.
Housing Secretary, Robert Jenrick said the extension struck the right balance between protecting tenants and enabling landlords to exercise their right to justice. He said: "By extending the ban on the enforcement of evictions by bailiffs, in all but the most serious cases, we are ensuring renters remain protected during this difficult time."
However, landlords groups said the ban on evictions was forcing many into severe hardship, and would eventually mean they had to leave their homes.
Ben Beadle, chief executive of the National Residential Landlords Association told the Independent that the government needed to "get a grip and do something about the debt crisis renters and landlords are now facing."
He said: "A package of hardship loans and grants is needed as a matter of urgency. To expect landlords and tenants simply to muddle through without further support is a strategy that has passed its sell-by date."
Labour's shadow housing secretary Thangam Debbonaire said the ban wasn't working and that "last-minute decisions and half-measures from the government are putting people's homes at risk".
Shes said: "The government should give people security in their homes, by strengthening and extending the ban for the period restrictions are in place."