Providers using cash reserves to prop up development spend as RSH warns of "investment backlogs"
The Regulator of Social Housing (RSH) has warned that the housing association sector is in a weaker financial position than it was a year ago as cash levels fall and interest cover tightens.
The RSH, in its quarterly survey for the three months to 30 June, reported that the combined available cash balances for larger English housing associations fell from £5.1bn to £4.6bn quarter-on-quarter. It said cash balances have fallen by £2bn over the previous five quarters and are forecast to drop further over the next 12 months "as reserves are used, primarily to fund development programmes." RSH stressed however that liquidity remains strong in the sector.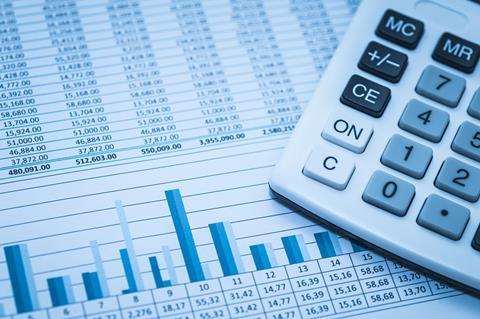 The survey, based on survey responses from 202 providers owning 1,000 homes or more, showed associations spent £3.7bn on developing new homes in the three months to June, 24% below the £4.8bn forecast, and 3% below the £3.8bn forecast for committed schemes.
It said: "Underspends against development forecasts are common and widespread, with 78% of providers reporting expenditure below the amount forecast for both committed and uncommitted schemes".
The amount spent was however above the £3bn average quarterly spend over the past three years, including the pandemic period.
The survey findings show that associaions are investing more in existing stock as they face pressure to improve the safety and energy efficiency of their homes.
Associations spent £669m on major improvements to existing stock, the highest quarterly figure on record, although this was still 17% under forecast. A further £3.7 billion investment is forecast over the next 12 months, the highest forecast on record.
RSH said: "Forecasts for investment in existing stock have been continuing to increase, and the fact that actual expenditure is failing to keep pace with forecasts suggest that there is a growing backlog of investment."
The survey showed that associations completed 4,190 affordable home ownership units in line with the industry's three-year quarterly average, however, market sale completions nearly halved quarter-on quarter from 1,476 to 798, dropping to its lowest level since the pandemic-hit first quarter of 2020/21.
>>See also: Can housing associations again keep development going as the rest of the market slows?
>>See also: Newly-merged Southern misses build target by a third as it scales back development
Aggregated cash interest cover, which compares earnings to interest payments and is used as a measure of financial capacity, for the 12 months to June fell to 78%, the lowest ever recorded.
RSH said: "It is evident that levels of interest cover have deteriorated and are set to remain depressed over the next 12 months. Increasing interest rates combined with increasing investment in existing stock will inevitably result in weakened financial performance and reduced capacity to manage downside risk"
Maintaining a specific level of Interest cover is often a condition in lending agreements and RSH said a small number of providers are currently "managing their covenant compliance position."
"The regulator will continue to monitor the financial viability of providers that are forecasting low interest cover and will engage with providers as necessary, reflecting findings in regulatory judgements where appropriate," it said.
RSH said 27 providers have reported having a waiver in place to exclude the exceptional costs of building safety works from loan covenant calculation, and a further 25 waivers have been secured regarding energy efficiency or decarbonisation works.
Will Perry, director of strategy at RSH, said: ""Social housing providers continue to attract private finance and invest in new and existing homes. But they are facing significant financial and supply chain pressures, which are causing investment backlogs.
"We are also seeing evidence of providers mitigating financial risks by reducing development and agreeing covenant waivers with lenders.
"Against this challenging economic backdrop, boards need to maintain a strong grip on financial performance so they can continue to provide good-quality homes and services for tenants."