Nationwide reports biggest annual rise for five years as housing market defies lockdown
House prices rose by just under 1% during November, according to the latest data from Nationwide, despite England entering a second national lockdown and more restrictions in the rest of the UK.
The mortgage lender said the 0.9% increase in prices over the month left annual house price inflation at 6.5%, its highest level for more than five years.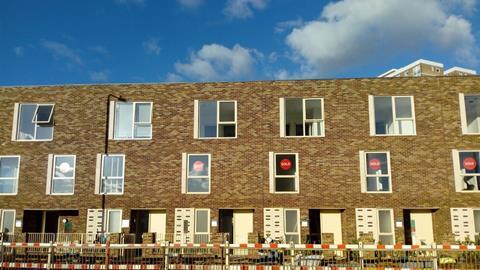 The update is the latest sign of continuing strength in the market after the Bank of England yesterday released data showing that October saw the highest number of mortgage approvals in any month since before the global financial crisis in 2007.
This comes after a series of housebuilders last month reported bullish trading updates, with Taylor Wimpey saying profits would be higher than market expectations.
Robert Gardner, chief economist at Nationwide, said the rise came despite worsening economic conditions, with growth slowing and unemployment rising.
However, he warned that the outlook remained "highly uncertain" and said that the market could contract "sharply" if the labour market weakens, "especially once the stamp duty holiday expires at the end of March".
In the meantime, Gardner said, "behavioural shifts as a result of covid-19 may provide support for housing market activity, while the stamp duty holiday will continue to provide a near-term boost by bringing purchases forward".
The figures come after the Bank of England yesterday reported that mortgage approvals had continued to climb, with 97,500 mortgages approved in October, up from 92,100 in September. This is a third higher than the monthly approvals in February before the pandemic, and 51% higher than the same month in 2019.
The Bank of England said it was the highest monthly total since September 2007.
Neal Hudson, MD of consultant Resi Analyst, said the explanation for why house prices were "rocketing in the midst of a pandemic and massive economic shock" was "all about the inequalities in housing".
Jamie Johnson, CEO at FJP Investment, said: "After the UK began its second nationwide lockdown, some feared the property market would grind to a standstill in November, just as it did during the first. The fact that, instead, property prices have increased is a testament to the strength of the market and the appeal of British property as a safe haven asset in such turbulent economic times."