Romal Capital to invest £100m in 330-home scheme in the city's northern docks
Romal Capital has submitted plans for 330 homes to form the next part of Peel's planned £5bn regeneration of Liverpool's former docklands.
The Liverpool-based developer said it will "bring Sydney to Liverpool" by spending £100m developing a derelict brownfield site into a new neighbourhood in the city's northern docks.
Romal Capital said the scheme will include retail space, public realm improvements and a vitally important pedestrian link through the dockland development alongside the homes.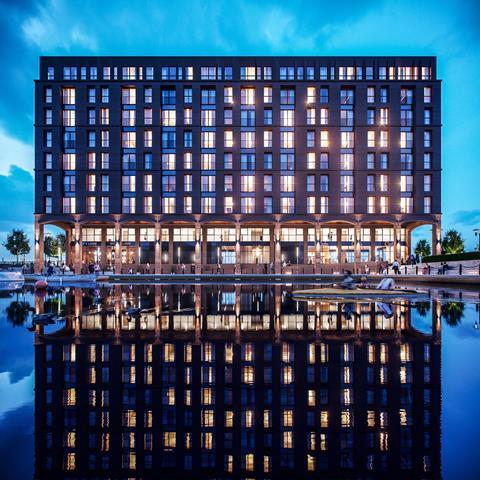 Homes will include a mix of one, two and three-bedroom apartments, with power supplemented by solar panels in common areas and 20 electric vehicle charging stations.
Public spaces include a floating pontoon for the marina, rooftop gardens and a new square for markets, music and entertainment.
The scheme is part of landowner Peel's vision for its controversial £5bn Liverpool Waters masterplan.
Greg Malouf, chief executive of Romal Capital, said the firm wanted the scheme to be a catalyst for the economic regeneration of Liverpool's northern docks. He said: "We are very excited about this scheme and its potential to transform this barren brownfield land into a thriving new waterfront neighbourhood."
Malouf, an Australian, told the Liverpool Echo: "With the close proximity of the water I think more people really do deserve to live on the docks. If you look at the canal systems back home on the Gold Coast and parts of Sydney with all the regeneration – they're very attractive sites.
"Water, lifestyle, relaxation and building neighbourhoods so close to the city is really paramount. Not many cities in England can do that, and Liverpool is one of those unique cities. I just don't think it's given the credit it rightfully deserves."