Sixty two homes to be built on car park adjacent to Zoo as first part of plan to move historic attraction
Plans to put 62 low carbon homes on a prime site next to Bristol Zoo have been approved by council planners.
The scheme, drawn up by architect and planning consultant Barton Willmore for the Bristol Zoological Society, marks the first stage of plans to move the historic zoo from its current site in the city.
The 0.51ha site, in the heart of the Clifton conservation area, is currently used as a car park for visitors to the Zoo, which dates from 1836.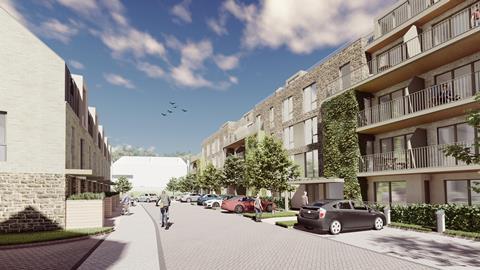 Barton Willmore said 20% of the homes will be affordable, with all of them meeting the government's Future Homes Standard, which looks to reduce emissions by more than 80% on current levels, despite the new standard not officially coming in to force until 2025.
The development will also feature sedum 'green' roofs, living walls, bat and bird boxes, and bee bricks, in order to promote biodiversity.
The scheme is designed to release funds for the Zoo to enable it to complete its proposed move from its historic site earlier this year, to a another site with more space north of Bristol. Bristol Zoo is thought to be the fifth oldest Zoo in the world still in existence.
Francesca Fryer, director of transformation at Bristol Zoological Society, said the development was driven by a desire to "leave behind a legacy of which we can all be proud". She said: "This is an important step towards realising our exciting plans for the future of Bristol Zoological Society."