Homes fruit of joint venture between Places for People and MMC housebuilder Ilke
Plans for 307 homes at Burgess Hill by affordable housing giant Places for People and modular housebuilder Ilke Homes have been approved by Mid Sussex council.
The reserved matters approval for the Abbeville Park scheme is one of the biggest fruits to date of a £100m strategic partnership formed between the firms in 2019.
Ilke said that 219 of the homes will be built offsite at its factory in Knaresborough, Yorkshire, with the rest built traditionally. The scheme will start on site this summer, with completion expected in 2025, which Ilke said was half the time that would be expected through traditional build techniques.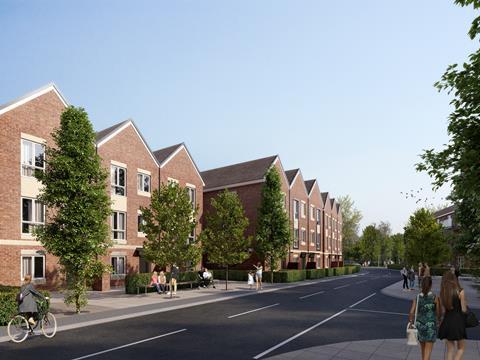 The approval on the 19.3 acre site follows a deal between Ilke and PfP last autumn to build both these homes and a further 165 in Exeter.
Adrian Bohr, Places for People's group development director, said Places for People was "delighted to continue its partnership with ilke Homes".
"The delivery of this new neighbourhood at Burgess Hill forms an integral part of Places for People's strategy to deliver high quality affordable homes which provide choice and meet people's needs," he said. "Working alongside partners such as ilke Homes allows us to combine expertise and supports our aim of creating well-designed, sustainable mixed-tenure communities."