Housebuilder Countryside behind latest wave of housing at north-west London regeneration project
Plans by Countryside to build more than 300 homes in north-west London have been approved by the local council's first virtual planning committee.
The £161m Peel Place scheme has been designed by Child Graddon Lewis for the housebuilder as well as housing association Home Group and Brent Council.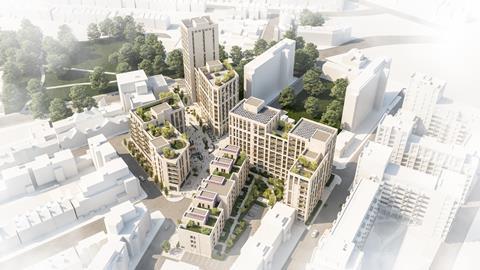 It will include a health centre, workspace, retail and other commercial uses.
The scheme is part of the wider South Kilburn Masterplan Regeneration Programme which will build 2,400 homes and is due to complete in the second half of this decade. The original masterplan was drawn up by a team including Feilden Clegg Bradley Studios.
Work on the first affordable homes at Peel Place has already started with the first of the remaining new homes due to be finished in summer next year.