Housebuilder reports 54% turnover increase for the half year driven by house price surge
Persimmon has reported a 54% increase in turnover, fuelled by the recent surge in house prices.
The housebuilder, in a trading update this morning, reported £1.84bn of revenue for the six months to 30 June. This is up on the £1.19bn for the same period last year and is higher than the £1.75bn booked in 2019 before the covid-19 pandemic struck.
The company's average home selling price increased 4.9% to £236,200 year-on-year, which it says is a reflection of "stronger market conditions."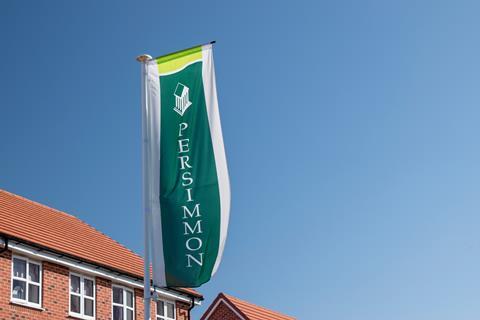 Persimmon said however it is "mindful" of ongoing uncertainties regarding the UK's economy, including employment levels, consumer confidence and the "supply chain impacts of both Brexit and the pandemic".
> Also read: Persimmon agrees to pay compensation after competition investigation
"Currently this house price growth is mitigating the effect of the upwards pressure being experienced on the industry's cost base," said Persimmon.
The group also recorded 7,406 legal completions in the six-month period, up from the 4,900 reported for the same period in 2020. It spent around £200m on land, bringing 10,000 new plots into ownership across 48 locations.
Forward sales stand at £1.82bn, slightly down on the £1.86bn reported last year.
This morning's stock market update did not contain information about pre-tax profit.