Plan to create £900m-turnover association to go ahead
G15 housing associations Peabody and Catalyst have confirmed they will merge to create a £900m-turnover giant next April, subject to lender and shareholder approval.
The merger will see Catalyst, which manages 37,000 homes, join the 67,000-home Peabody to create one of the largest housing associations in the United Kingdom.
The move is aimed at enabling the organisations to more efficiently deliver building safety improvements to their stock across London, Kent, Sussex and the Home Counties as well as moving towards meeting zero carbon objectives.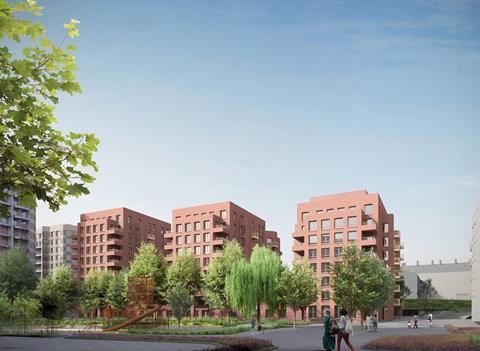 Last month, Peabody chair Lord Bob Kerslake said the merger is not aimed at accelerating development. The enlarged Peabody is aiming to build 3,000 homes a year, in line with the combined total the two organisations had been planning beforehand. It will have an initital development pipeline of 19,000 homes.
Peabody completed 1,176 homes in the year to 31 March, while Catalyst built 264.
The announcement comes as Brendan Sarsfield today steps down as chief executive of Peabody after four years in the role. He served 16 years before that as chief executive of Family Mosaic, which merged with Peabody in 2018.
Ian McDermott, current chief executive of Catalyst, has been seconded to lead Peabody until 1 April next year and is expected to lead Peabody post-merger. Sarah Thomas will act as chief executive of Catalyst until the merger takes place
IN NUMBERS 2020/21
Peabody
Turnover: £630m
Surplus: £110m
Homes managed: 67,000
Home started: 1, 228
Homes completed: 1,176
Catalyst
Turnover: £298m
Surplus: £34m
Homes managed: 37,000
Homes started: 305
Homes completed: 264
McDermott said: "Together, we can go further and faster on improving services and driving progress on all our strategic challenges.
"We'll invest in our homes and in our people to make sure we're doing everything we can to support people living in our neighbourhoods."
Peabody also this week published its first environment, social and governance (ESG) report, measuring the group's performance against 48 metrics that have been developed with 18 other housing associations. These include affordability, building safety, resident voice, placemaking, governance and climate change.
Peabody has been allocated £120m to build 1,000 homes by the Greater London Authority through a strategic partnership under the 2021-26 affordbale homes programme. This is a large drop on the 6,000 homes Peabody delivered through the previous 2016-21 programme, as the association focuses more on stock management.
The association last month also unveiled plans for 980 homes on the former Holloway Prison site in north London.