Housing association hires contractor as Greenwich council also appoints builders for fire safety
Contractors have been awarded more than £150m of work across London to carry out fire safety remediation work on housing stock that does not comply with regulations.
Housing association Optivo has handed Engie a £120m deal to bring its existing housing stock up to fire safety standards.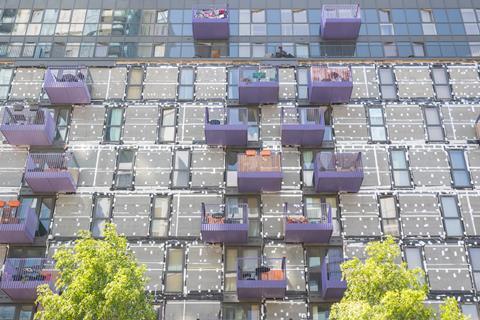 The contract award notice said: "The procurement is in relation to a planned programme of works to return various of the authority's housing stock to compliance with current (and proposed) building regulations in respect of fire safety.
"The authority has commissioned a series of fire risk assessments and facade surveys to inform the condition of the stock and the remedial works necessary to return blocks found to be non-compliant to standard."
Optivo, which has 45,000 homes across London, the South-east and the Midlands, said Engie would be responsible for instructing a specialist architect or designer to conduct surveys and investigations of every block of flats in order to prepare a detailed schedule of works.
The contractor will then be responsible for appointing specialist supply chains to carry out the works.
Optivo, which is headquartered in Croydon, said it expected the works to be divided into three categories; specialist works, typical remedial works recommended from fire risk assessments and discretionary planned works.
In 2019 Optivo's chief executive Paul Hackett announced it was halting the development of private-sale homes in large part because of the cost of fire safety work.
Earlier this year the G15 group of London housing associations, of which Optivo is a member, revealed they have collectively allocated £2.9bn towards fire safety improvements over the next decade.
Meanwhile, Greenwich council has appointed three firms to carry out repairs and voids refurbishment of council housing stock as part of a £32m framework.
Gilmartins, GreyLine Builders and T Brown Group have been appointed to the four-year deal.
In total 13 firms bid for a place on the framework.