Paul Hackett to head combined housing association to be known as Southern Housing
Housing associations Optivo and Southern have legally completed their 77,000-home merger.
From today, the two providers are to form a single provider called Southern Housing.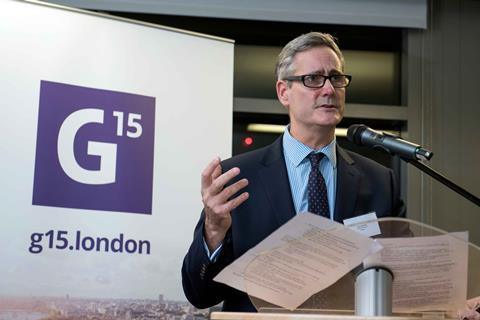 Paul Hackett, previously the Optivo boss, has become chief executive of the new group, with Southern chief executive Alan Townshend standing down after a 33-year career in housing. Sir Peter Dixon, formerly chair of Optivo, is now the chair of the merged provider.
The two organisations have previously said the move, which was approved by the boards in October, will build a "strong and resilient organisation".
Hackett has previously said: "This merger isn't about growing into a large national organisation; it's about doing what we do better in the communities we already work in.
>>See also: Optivo starts more than halve in two years
>>See also: Southern boosts turnover through quadrupling of market sales income
"Residents will be at the heart of our services and we'll use our size to influence positive change in the areas where we operate."
Optivo has around 45,000 homes and operates across London, the South east and the Midlands. Southern has about 32,000 homes in London and the South east of England.