Government urged to back offsite as manufacturing output slides
The government has been urged to throw its weight behind offsite manufacturing in the housebuilding sector after new data showed traditional manufacturing output shrank in July.
Manufacturing production fell to the greatest extent in seven years, according to research group IHS Markit, as companies responded to a slump in new orders by scaling back output.
Brexit, concerns about the domestic political landscape and global economic slowdown were factors behind the decrease, IHS Markit said.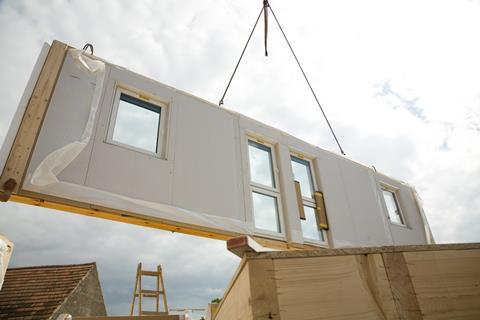 David Sheridan, chairman of modular housebuilder Ilke Homes, warned that if things did not get better the government needed to boost greater diversity in manufacturing, supporting emerging technologies.
"Offsite manufacturing is one of the booming sub-sectors driving diversification within the industry and creating well-paid, skilled jobs in many of the regions hit hardest by the decline of traditional manufacturing.
"In recent years, we've seen more and more homes run off factory production lines as innovative housebuilding methods continue to bridge the gap between manufacturing and construction," Sheridan added.
And Geoff Fawkes, business development director of Dungannon-based McAvoy Group, which recently announced it was setting up a modular factor in England, said offsite offered viable solutions to the challenges of delivering homes and other assets more quickly.
"With UK manufacturing facing the challenges highlighted by IHS Markit's report, now would be a perfect time to provide further support to manufacturing in construction via the offsite industry and its associated UK-based supply chain, which is providing a growing proportion of construction solutions across the education, health, residential, commercial and infrastructure sectors."
Sub-sectors within the housebuilding sector, including build-to-rent, would benefit from an increase in offsite manufacturing, according to James Stephens, managing director of Offsite Solutions, which manufactures bathroom pods.
"Brexit will undoubtedly challenge labour resources on construction sites, but by moving manufacturing offsite not only do you get a better engineered, higher quality product, the risk of inflationary increases on materials and labour is significantly reduced compared to in-situ construction methods.
"It is therefore essential the government finds new ways of supporting the offsite manufacturing sector, particularly as the UK could be a genuine leader in this area," Stephens added.