Nottingham City Homes to use system on 170 of its houses
Social housing provider Nottingham City Homes is piloting a new product from Ventive Homes designed to retrofit its homes to a zero carbon standard.
The arms-length management organisation said it was piloting Ventive's heating and energy pods on 170 homes in the city as part of its plan to retrofit its 27,500 homes to a net zero standard.
The agreement is part of Nottingham City Homes' agreement with the local council and retrofit provider Energiesprong to improve the energy efficiency of its housing stock.
Ventive's system comes in the form of a large services box which can be installed on the outside of a home to take up low carbon power from the grid at off-peak times and then act as a thermal heat store, delivering the power when needed.
Ventive claims the system can deliver zero carbon central heating, ventilation, summer cooling, hot water and act as an electrical battery and heat store.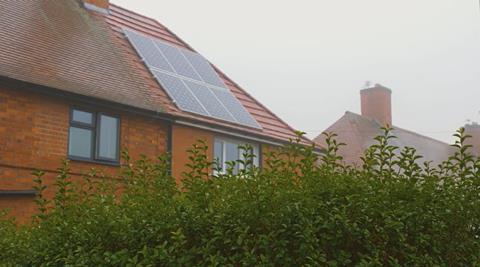 Energiesprong will carry out an evaluation of the pilot, which is subsidised through funding from the Business, Energy and Industrial Strategy department. The works are part-funded through the energy savings generated for residents by the works.
Steve Edlin, assistant director asset management at Nottingham City Homes, said the Ventive pod appealed because it can be installed externally, which is less disruptive for tenants and doesn't take up valuable space in the house, and can be maintained without having to gain access.
He said: "We're keen to use the pilot to understand the way the Ventive pod uses generated electricity and interacts with the electricity grid, and whether this can help deliver our aim of self-financing deep retrofit to help achieve Nottingham's carbon neutral ambitions."
Wayne Bexton, corporate director for growth and development at Nottingham City Council said: "Testing different approaches to deep retrofit will help us deliver our ambition to be the UK's first carbon neutral city by 2028 in the most cost-effective way. We're keen to see projects which create warmer and healthier homes for residents whilst reducing carbon too."