Drop in private sales of sites hits bottom line
Notting Hill Genesis has reported a 38% drop in surplus for the first half of the financial year, despite last year's pandemic disruption.
The drop from £88.8m to £54.9m was due to a 41.5% reduction in private sales of development sites, it said in an update covering the six months to 30 September.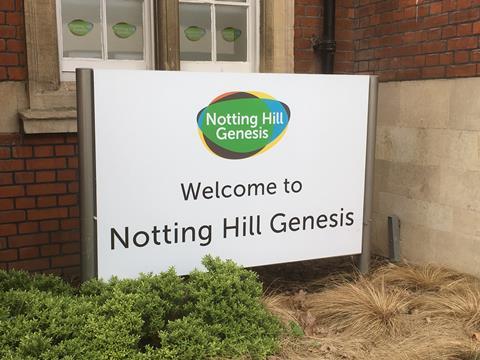 The corresponding period last year saw NHG make a number of large sales, including the sale of its Canada Water docklands site in London to German investor Art Invest Real Estate for £140m.
See also>> Notting Hill Genesis hires senior housebuilding figures to its board
The 66,000-home association also reported a 13.3% drop in turnover to £419.3m. Its operating costs increased 13.7% to £216.2m due in part to accelerated depreciation from writing off unsafe cladding on buildings.
NHG completed 683 homes in the six months, up from 442 in the same period in 2020. Nearly four in 10 of the homes delivered were for social or affordable rent.
It also sold 314 homes, up from 243 year-on year, while higher staircasing of shared ownership properties led to its surplus on sale of fixed assets more than trebled from £9.2m to £29.1m.
NHG currently has 8,921 homes in its development pipeline.
See also>> Housing association accounts 2020/21 coverage all in one place