Warranty provider will also end site visits to assess claims during coronavirus lockdown
The National House Building Council is to wind up all construction work repairing faulty homes by the end of the week as part of its response to the covid-19 pandemic, the organisation has said.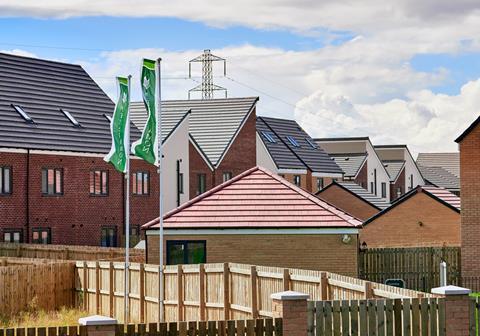 The UK's largest housing warranty provider and private building control inspector is also drastically cutting back on site visits to assess claims made by homeowners and, in some cases, for building inspections.
The news comes following the decision by most major housebuilders last week to shut sites while the government-imposed "lockdown" on movement to limit spread of the coronavirus is in place.
The NHBC said it will continue to offer many of its services to the industry during the lockdown remotely. However, in an FAQ published on its website yesterday, the NHBC said that homeowners will have their warranty claims assessed remotely from now on, and that remedial work on homes with major problems will be wound up by the end of the week.
It said: "Remedial work in progress by our contractors will, subject to agreement by the homeowner, be completed insofar as is possible by the end of this week", and not recommence until a change in government guidance.
It also did not guarantee to get work secure and watertight in all cases, saying merely that: "Work in progress will be left as secure and watertight as possible."
However, site inspections undertaken as part of the NHBC's building control function will continue where builders are keeping sites open, except where inspectors feel that safe social distancing and hygiene standards are not being maintained. It said: "If our staff feel that the protocols cannot be maintained, we have instructed them to leave immediately."
The NHBC, which has closed its Milton Keynes head office during the outbreak, will continue to issue warranty cover notes, register sites and provide building control completion certificates on a remote basis with staff working from home.
It has also launched a series of free online training webinars designed to allow housebuilders to keep up with the latest housing standards virtually from home during the outbreak. The organisation said NHBC's training team will host webinars each day from today onwards a range of topics including NHBC standards, building regulations, onsite good practice and health and safety requirements.
NHBC's head of training and analysis Darryl Stewart said: "During these uncertain times we are pleased to be able to support the industry with a suite of virtual training, helping the sector make good use of time whilst broadening individual skill sets."