Mortgage lender says drop likely reflects sentiment prior to chancellor's budget measures
House prices fell back slightly in March according to the latest survey from the Nationwide, following the "surprise" rise recorded by the lender in February.
The 0.2% seasonally adjusted month on month fall saw annual house price inflation decline to 5.7%, its lowest since September last year.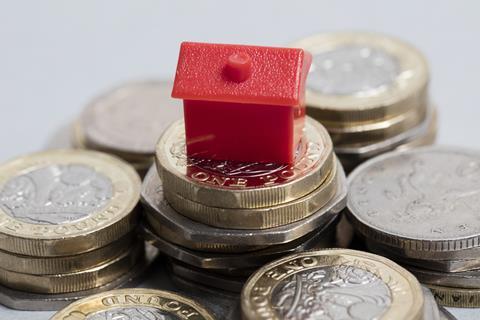 However, the mortgage lender said it expected prices to pick up from now, in the short term, given the boost given to the market by the March 3 extension of the stamp duty holiday by chancellor Rishi Sunak, and government support for 95% loan to value mortgages.
Robert Gardner, Nationwide's chief economist, said the slowdown in March probably reflected a softening of demand ahead of the original end of the stamp duty holiday, before the budget extension was announced.
While he said the longer term outlook remained "highly uncertain" due to the economic hit caused by the pandemic, he said: "the stimulus measures announced in the Budget […] suggest that housing market activity is likely to remain buoyant over the next six months."
He said: "If the labour market weakens towards the end of the year as policy support is withdrawn, as most analysts expect, then activity is likely to slow nearer the end of 2021, perhaps sharply."
The fall in prices is the second recorded by the Nationwide this year already, with January seeing a similar dip to that seen this month. However, a strong increase in February means prices are still up by 1.1% in the first quarter of the year overall.
Nationwide found that house price growth was currently strongest in the North west, West midlands and Northern Ireland, with growth weakest in London and its hinterland.
Jonathan Hopper, CEO of Garrington Property Finders, said that despite the "pause for breath" in sharp rises, the annual rate of increase is at the same level reached at the end of the pre-pandemic 'Boris bounce' a year ago. He said: "In other words, it's extremely strong by any conventional yardstick, but is easing back from the gravity-defying inflation seen in the latter part of 2020."