North west based housebuilder beats pre-pandemic turnover and completes re-financing
Cheshire-based housebuilder Morris Homes returned to profit in the year to April 2021 after reporting a loss the year before in the midst of the first covid lockdown.
The top 20 UK housebuilder, which commonly builds more than 1,000 homes a year, reported a pre tax profit of £22.6m on turnover of £322m in accounts for Morris Group Ltd filed at Companies House.
The pre-tax profit compares to a loss in the year to April 2020 of £12.1m, after the firm was forced to close sites and offices in what would usually be its busiest month of the year for sales.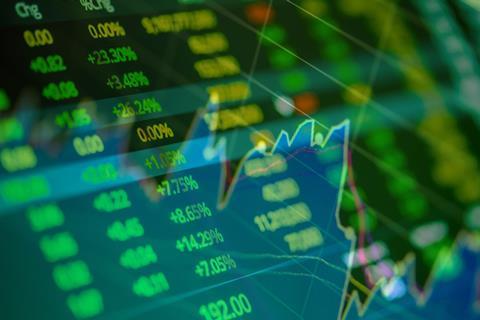 The turnover represents a rise of 26% on the £255m brought in in 2020, and is also above the firm's pre-pandemic turnover of £299m in 2019.
Morris, which operates from its home in the north west as well as in the midlands and the East of England, sold 1,033 homes in the year to April 2021, compared to just 866 in the previous year, and said in its accounts statement it was planning to expand in to "new areas where there is strong demand" in the year ahead.
The firm said it had benefited in the year from the government's reduction in stamp duty as well as demand created by home working, which it said "caused many people to reappraise their lifestyles".
It said this demand had meant that while the new Help to Buy scheme brought in last April meant the "volume of homes sold with Help to Buy is now reducing considerably", it had been able to absorb this with "no discernible impact on the level of sales as a result".
However, the housebuilder, which is operating from 30 sites, said that since the end of the financial year, the housing market had "moderated in recent months", and that it now expected sales rates to "return to historically average levels over the course of this financial year".
See also: Housing Today's Top 35 housebuilders: Exclusive data and analysis
The company accounts also gave more details of the group's refinancing and restructuring, concluded last March, which allowed a number of former shareholders to exit the business, repaying a bond set up as part of the 2004 management buy out of the firm led by chief executive Mike Gaskell.
The deal saw Morris set up a seven-year £140m facility with US finance firm Atlantic Park, and renew its existing five-year revolving credit facility with Santander. The business had outstanding loans of £172m as at year end, the accounts said.
The restructuring saw a new holding firm set up, Morris Homes Group Ltd, to own the group. Long time Morris boss Mike Gaskell owns more than 50% of the shares in the new holding company, according to documents filed at Companies House.
Morris has been approached for comment.