Persimmon among four more major housebuilders to back Housing Today's campaign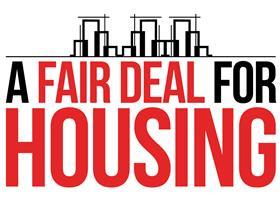 Persimmon, Keepmoat Homes, The Hill Group and Croudace have become the latest housebuilders to back Housing Today's A Fair Deal for Housing campaign.
All four housebuilders, which have a combined turnover of more than £5bn, have said house building is "crucial" for the economy and support the call to push the government to recommit to ensuring 300,000 new homes are built every year. Over the next few months Housing Today will be working with the entire housing industry to develop potential solutions to help ramp up development.
Dean Finch, group chief executive of Persimmon Homes, which has a revenue of £3.61bn and built 14,551 homes last year, said: "Persimmon is pleased to support this important campaign. Housebuilding is crucial to the economy as well as peoples' sense of community, security and aspiration. A clear commitment to the 300,000 target will therefore help meet both the urgent need for more housing and deliver many other policy goals for the government."
Tim Beale, chief executive of £702m turnover Keepmoat Homes, said: "The UK desperately needs more housing of all tenures. There are far too many people in our communities living in sub-standard accommodation due to the lack availability of affordable housing. Furthermore, affordability for first-time buyers, who are seeking to get a foot on the property ladder, is limited because of rising house prices also driven by a lack of supply. "
Andy Hill, chief executive of £651m-turnover The Hill Group, said: "The Hill Group supports any campaign that addresses the need for more housing in the UK.
"Despite the housebuilding industry's best-efforts Brexit, Covid, and more recently, the war in Ukraine, have all impinged on the industry's ability to meet the demand for new homes."
"These huge factors have meant that in many parts of the country, the planning system is locked in a state of immobility with local plans extremely slow in being delivered or acted upon. The net result being a severe shortage of new housing stock coming to market which only serves to put a strain on affordability for those seeking to get on or move up the housing ladder."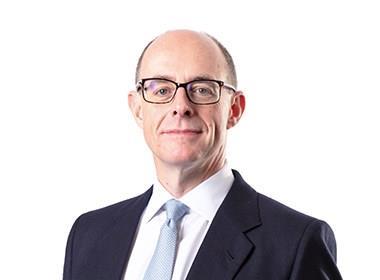 Russell Denness, group chief executive of £204m turnover Croudace Homes, said: "We specialise in the business of providing homes to suit a wide range of households' requirements and budgets. We are keen to continue growing our business and play our part in overcoming the desperate undersupply of housing in this country. We are, however, constantly frustrated in our efforts by a planning and regulatory framework that is increasingly shaped by those who already have a roof over their head, or stymied by the actions of narrow focus quangos. We urgently need the Government to demonstrate leadership, unblock the logjams and, thereby, enable more people to enjoy the fundamental benefit of having their own home."
The four join Barratt, which pledged its support for the campaign yesterday, and six umbrella-organisations in supporting the campaign. These are: the Home Builders Federation (HBF), the Federation of Master Builders (FMB), the G15 group of London-based houhsing associations, the British Property Federation (BPF), the House Builders Association (HBA), which is part of the National Federation of Builders (NFB), and the Land Promoters & Developers Federation (LPDF).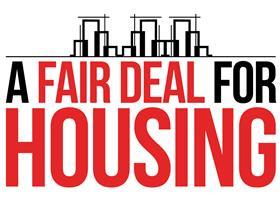 A FAIR DEAL FOR HOUSING
Housing Today believes the government should not back away from its manifesto pledge of building 300,000 new homes a year by the middle of the decade. We badly need more homes and a lack of supply is a major factor in creating problems of affordability for both buyers and renters.
Over the next few months, Housing Today  will be exploring potential solutions to help us ramp up housebuilding to 300,000. These are likely to, include different ways of working, funding asks of government and policy ideas that could boost housebuilding.

We want to hear from you: what do you think can make a difference at a policy level?
What can the industry do better?

We believe that, with the right commitments from ministers and the industry, it is possible to build more homes and help the government to meet its objectives to "build beautiful", improve quality and safety, boost home ownership and level up the UK.