UK's biggest housebuilder joins umbrella bodies in backing call for government to recommit to 300,000 homes-a-year target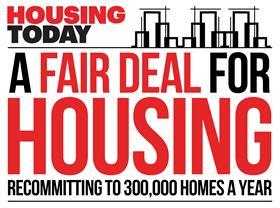 Barratt has backed Housing Today's campaign for the government to recommit to 300,000 homes a year being built in England.
The UK's biggest housebuilder joins six umbrella-groups with thousands of members and representing billions of pounds of turnover a year in supporting A Fair Deal for Housing.
David Thomas, chief executive of Barratt Developments, which has a £4.8bn of turnover a year and produces 17,243 units annually, said: "The country has an urgent need for new housing, across all tenures. There has been a fundamental supply and demand imbalance for several decades now and, quite simply, we need to be building more homes.
"This is why having a clear target of 300,000 homes a year is so important and we support this campaign for the government to recommit to this target as one of its key manifesto priorities."
The firm, which has a medium term target to build 20,000 homes per year itself, joins the Home Builders Federation (HBF), the Federation of Master Builders (FMB), the G15 group of London-based housing associations, the British Property Federation (BPF), the House Builders Association (HBA), which is part of the National Federation of Builders (NFB), and the Land Promoters & Developers Federation (LPDF) in backing the campaign.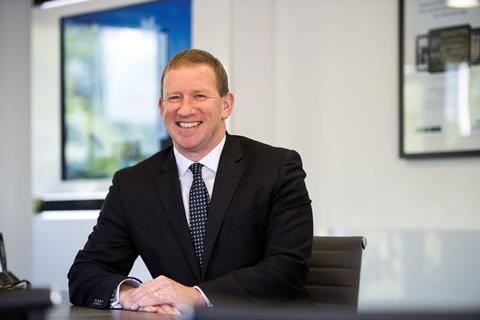 The bodies together represent more than 800 organisations and tens of billions of pounds in annual turnover. The HBF has about 300 members, which build about 80% of the homes in England and Wales each year. The FMB has around 7,114 members and the G15 members build a quarter of all London's new homes, and own or manage more than 650,000 homes.
BPF has 400 members, which invest about £116bn annually; the build-to-rent units their members have in the pipeline in quarter one this year were 225,000 units.
The NFB represents about 21,000 employees and £6.6bn turnover, and the LPDF is an umbrella-body for 120 organisations split into full members (land promoters) and affiliates.
See more>> CIH boss joins call for more development
See more>> Housing Today launches campaign for A Fair Deal For Housing
See more>> How do we boost housing association development?
In recent statements government ministers have made it clear that they continue to regard 300,000 homes a year as an ambition, but that they don't necessarily expect to reach it. Secretary of state Michael Gove said in May that, despite the figure being a clear manifesto pledge, the government is "not bound by one criterion alone", and that "it's no kind of success simply to hit a target if the homes that are built are shoddy, in the wrong place, don't have the infrastructure required, and are not contributing to beautiful communities."
Housing Today believes that it is possible to build 300,000 homes with the right package of support from the government.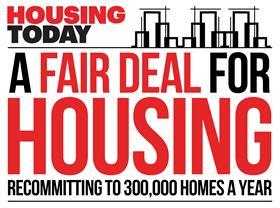 A FAIR DEAL FOR HOUSING
Housing Today believes the government should not back away from its manifesto pledge of building 300,000 new homes a year by the middle of the decade. We badly need more homes and a lack of supply is a major factor in creating problems of affordability for both buyers and renters.
Over the next few months, Housing Today  will be exploring potential solutions to help us ramp up housebuilding to 300,000. These are likely to, include different ways of working, funding asks of government and policy ideas that could boost housebuilding.

We want to hear from you: what do you think can make a difference at a policy level?
What can the industry do better?

We believe that, with the right commitments from ministers and the industry, it is possible to build more homes and help the government to meet its objectives to "build beautiful", improve quality and safety, boost home ownership and level up the UK.