Products available for high loan-to-value buyers are down 95% on pre-crisis levels despite talk of a revival
There is little sign of a return of mortgage lenders willing to offer high loan-to-value mortgages, despite the stronger than expected housing market, according to data seen exclusively by Housing Today.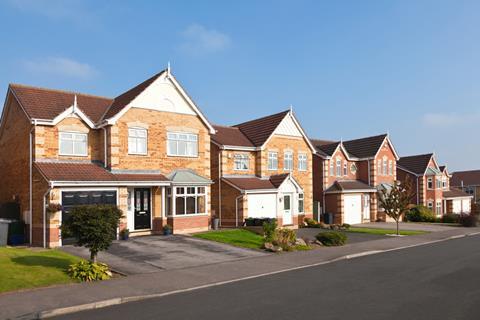 According to an analysis of the mortgage market carried out by Moneyfacts.co.uk for Housing Today, there are currently just 20 mortgages available for buyers with the smallest deposits of 5%. This represents a 95% drop since the start of the coronavirus crisis.
There has been talk of a rebound in mortgage lending for those with small deposits – primarily first-time buyers – since one of the UK's biggest lenders, the Nationwide, re-introduced loans at 90% loan-to=value on July 20. Last week Taylor Wimpey welcomed "positive lending signals" from UK banks in its half-year results.
However, the data shows that actually only six new products have been added at 95% loan-to-value across the whole market since it reached its low point of 14 products at the start of July.
This compares with 391 mortgage products available at 95% loan-to-value at the start of March, prior to the covid-19 lockdown.
Of the 20 products currently available, just four are the standard two-year fixed-rate mortgages.
In addition to the absence of a significant rebound in mortgage lending at 95% loan-to-value, the data suggests the situation for 90% loan-to-value mortgages has actually got slightly worse in recent weeks. While there were 70 products available at the start of July, by the end of last week there were just 67. Before the coronavirus crisis, there were nearly 800 products available.
The lack of mortgage finance suitable for most first-time buyers is one of the main reasons why forecasters are sceptical that the rebound in the housing market seen since the lifting of lockdown measures will continue in the longer term. The collapse in products available prompted the chief executive of the Federation of Master Builders to decry the "death of first-time buyer mortgages" in June.
The lack of finance available for those with small deposits also underscores the importance to the housebuilding industry of the government's Help to Buy scheme, which is due to change significantly in April.
Eleanor Williams, finance expert at Moneyfacts.co.uk, welcomed the return of some lenders willing to lend at 95% loan-to-value, but said there was "intense" and "overwhelming" customer demand being levelled at the providers who have relaunched in these tiers, at a time when operational capacity is already stretched.
She said: "Until more lenders return to this space with products to support the clear borrower demand, it seems likely that we will continue to see an ebb and flow in availability. It remains the case that the vast majority of products for those with only a 5% deposit are specialist options which may require borrowers to either work within specified professions, reside in certain lending areas, or to have a guarantor."
A spokesperson for the Home Builders' Federation said: "This lack of available mortgages for first-time buyers just illustrates why Help to Buy is so important both for first-time buyers and for new home delivery overall."
In its half-year results last week Taylor Wimpey said that "mortgage finance has continued to be available and we welcome the positive lending signals from the banks", despite the continued lack of finance.
Bringing back its 90% loan-to-value mortgages in July, the Nationwide said: "For a short while, we were – like most lenders – limiting the amount we would lend on our new mortgages to 85% of a property's value." It said it had changed its approach because it recognised that "it is particularly tough for first-time buyers to raise a 15% deposit."
However, its 90% loan-to-value mortgages were not available on either flats or new-build homes.