Housebuilder's shift away from the capital reflects availability of more profitable schemes elsewhere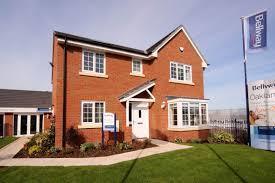 Bellway is scaling back its exposure to the London housing market, indicating it is leaning towards buying and developing more profitable land outside the capital.
The listed housebuilder, which announced its annual results today, said it would "continue to invest in financially viable locations in London where demand is strong".
But it said "the proportion of homes sold in [the capital] is likely to reduce in the foreseeable future, reflecting the positive availability of good quality land at attractive returns elsewhere in the country".
Bellway is near to completing its 514-apartment scheme "The Residence" development at Nine Elms, in south London, where it sold 214 homes in the year with an average selling price of £820,467, up from £705,567 last year.
Despite reducing its invested capital in London the group said demand there for affordably priced homes "remained robust".
The housebuilder said it completed a record total of 10,892 homes in the 12 months to 31 July 2019, up 6% year-on-year, at an average selling price of £291,968. This is expected to dip to at least £285,000 following the completion of its Nine Elms scheme.
And as the UK approaches the 31 October deadline for leaving the EU Bellway said its European suppliers of electrical appliances and ceramic tiles were looking at alternative trading routes into the country, while most of its materials were sourced domestically.
Bellway reported pre-tax profit of £663m, up 3.4%, on turnover of £3.2bn, up nearly 9%.
Operating profit came in at £675m, up 3.4%, with an operating margin of 21%, down 110 basis points.