Latest phase includes 300 new homes
L&Q has been given the green light for the latest stage of its Beaulieu Park development in Chelmsford, Essex.
The housing association and developer has received the go-ahead for the scheme's next phase, which will be known as The Arbour – Beaulieu, will provide 300 new homes, of which up to 255 will be shared ownership and 45 will be affordable rent.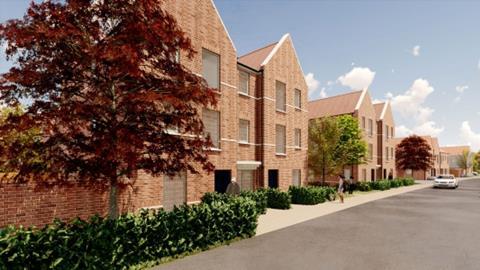 The homes will be a mix of one and two-bedroom apartments, and two and three-bedroom houses.
The new homes form the latest phase of the wider Beaulieu development, which is being delivered on a 604-acre site that was once owned by Henry VIII as part of his summer residence, Beaulieu Palace.
When complete the full masterplan will deliver 3,600 homes and is expected to take up to 20 years to finish.
The redevelopment will also provide schools, restaurants, coffee shops, community facilities and supermarkets, alongside open spaces.
Jason Williams, head of joint venture development and regeneration at L&Q, said: "We are delighted that Chelmsford has approved our plans for The Arbour – Beaulieu. Quality housing can make a huge difference to people's lives, and these homes will help hundreds of people to become homeowners for the first time."