Later living developer buys 2.5-acre site in Walton-on-Thames
Guild Living, Legal & General's later living housing developer, is to build its third scheme after acquiring a site in Walton-on-Thames from British Land.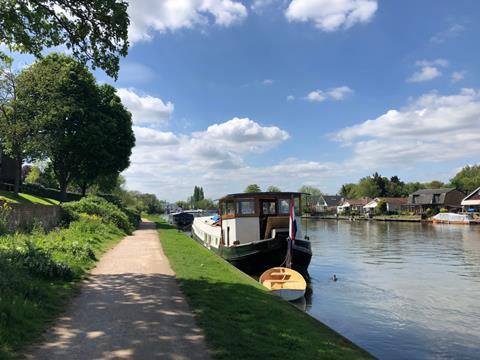 Subject to planning Guild Living aims to build 300 homes on the 2.5-acre site in the centre of the Surrey town.
Financial details of the deal were not disclosed.
L&G set up Guild Living earlier this year with a view to developing housing communities for older residents who still wanted the advantages of living close to an urban centre.
The finance giant – which runs another operation, Inspired Villages Group, aimed at developing homes for older people – has said it planned to build more than 3,000 homes under the Guild Living umbrella in the next five years, worth £2bn.
The group has already launched two Guild Living developments, one on a 4.5-acre site in Bath and another on a 3-acre plot in Epsom, Surrey.
Speaking about the latest scheme, Eugene Marchese, Guild Living's design director, said the latest acquisition brought the pipeline of homes it was delivering to nearly 800 across the UK.
"We are striving to revolutionise the way we age in the UK [which] means breaking away from the traditional model provided by UK retirement developers and operators.
"One key focus will be on undertaking a full programme of academic research to understand the real needs of our older population, adapting the way we build and run our communities to ensure our members can continue to live their best lives."