Application for 221 homes in North Horsham comes just eight months after insurer launched new venture
L&G has submitted plans for its first scheme to be built by its new suburban build-to-rent business, to use homes supplied from its modular housing factory.
The insurance giant said it had put in a detailed application for 124 suburban build-to-rent homes and 97 affordable homes as part of its 2,750-home scheme in North Horsham.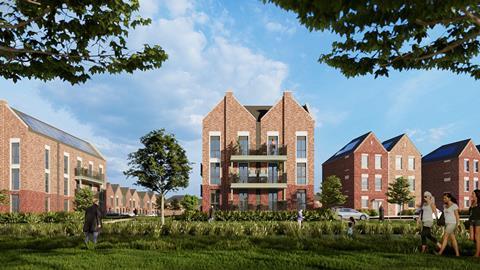 The scheme submission (pictured right) comes after L&G announced plans last November to create a suburban build-to-rent business targeting the construction of a thousand homes per year.
L&G has said it wants to make the £1bn North Horsham development a multi-tenure scheme providing many different types of housing.
The affordable homes will include houses for social rent, affordable rent and shared ownership.
The 221 homes will be supplied from L&G's modular housing business, which produces homes from a factory in Sherburn-in-Elmet near Leeds. L&G says it now has a pipeline of 670 homes for the business and can supply homes which will be operationally net zero carbon from 2030.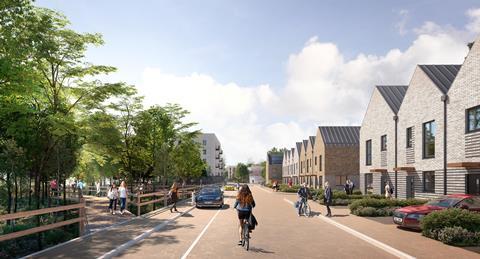 Nigel Wilson, group chief executive of Legal & General, said: "This scheme is an exceptional opportunity for Legal & General to deliver a site using the spectrum of its housing platform, bringing forward much needed affordable family housing.
"It will also use modular methods of construction to ensure speed, scale and quality of delivery, as well as helping to build back better by delivering one of the UK's first EPC A-rated suburban build-to-rent and affordable housing schemes."