City council partners with BRE and nine offsite firms on project to deliver homes worth £78m via modern methods
Legal & General and Ikea modular housing offshoot BoKlok are among nine pioneers of offsite construction selected to share in a £3m scheme to pilot innovative housing in Bristol.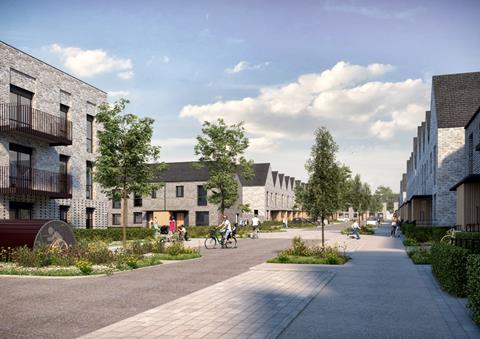 The project, funded by Innovate UK, will see the nine firms partner with Bristol City Council, the Bristol Housing Festival, incubator YTKO and the Building Research Establishment to see how their forms of offsite construction can cut the costs of housing production and increase the speed of build.
As well as modular specialists L&G and BoKlok, the seven other firms to take part are: Tempohousing; Snug Homes; Modulous; Project Etopia; Totally Modular; ZEDpods; and south Bristol community group KWMC (We can make).
The project will run for 18 months as each of the nine firms commence the build out of schemes in the city worth a total of £78m.
The move is part of Bristol Council's attempts to be seen as a leader on modern methods of construction (MMC), following on from the creation of the Bristol Housing Festival. In the last year modular housing providers L&G, BoKlok and Zedpods have all won permissions for schemes in the city.
L&G's scheme for 190 modular homes in Lockleaze (pictured, top left) was approved by the council in February.
BoKlok last month confirmed that it will start build out of its first UK scheme, in partnership with manufacturer TopHat, at the end of this year.
Marvin Rees, mayor of Bristol, said the city was "not afraid to explore innovative ways of delivering better value, high quality, homes."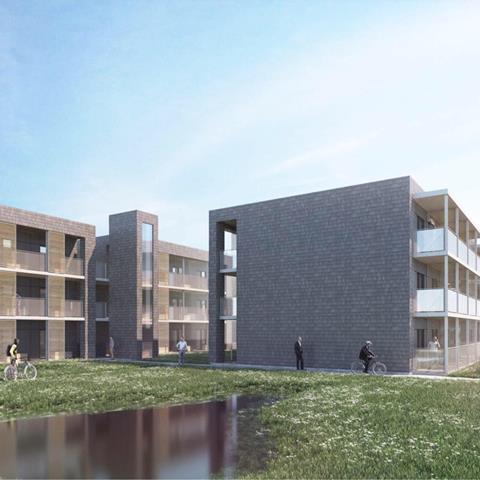 He said: "This project is only possible thanks to the collaboration of our many partners across the housing sector. I would like to thank everyone who played a part in securing this funding, and I am looking forward to seeing what exciting developments come forward as a result."
Deborah Smyth, chief executive of Tempohousing UK and Ireland (homes pictured, above right), said: "Tempohousing provides high quality, modular homes used for both private and social housing. We're proud to be part of this partnership and excited to have the opportunity to demonstrate our offsite construction methods in Bristol."