Shadow housing secretary tells party conference that Right to Buy policy cannot continue
The Labour Party has pledged to set up a "building works agency" to publicly fund and undertake urgent post-Grenfell fire safety work on housing blocks, and put in place a legal guarantee that leaseholders will not be asked to pick up the tab.
As expected, shadow housing secretary Lucy Powell used her party conference speech yesterday to launch plans to stop overseas buyers being able to buy up the majority of homes in a development "off-plan" before UK purchasers have had an opportunity.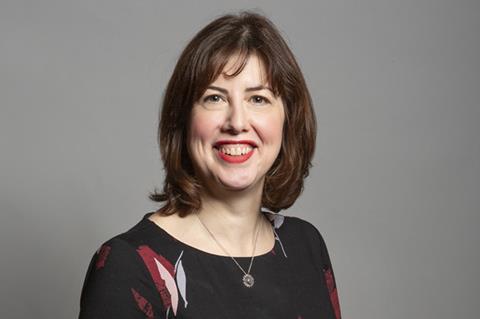 However, she also said the current building safety crisis had left "thousands of innocent leaseholders trapped in unsellable homes", and that Labour, if in power, would set up a new body to "assess, fix and fund and then certify all tall buildings."
After carrying out the repairs, she said, it would then pursue those responsible to claw back the costs. In addition, she said Labour would "put in law that leaseholders won't pay."
Powell also implied that Labour, if in power, would act to reform the Right to Buy system, as part of a bid to deliver "a massive increase in council and social homes, fit for all ages."
She said that meant "we can't continue with the huge net loss in council houses resulting from Right to Buy and its huge discount."
Last Friday Labour announced that it intended to give first-time buyers "first dibs" on any new homes built, a policy Powell referred to in her speech. She said the party would also "put an end to the outrageous practice of foreign hedge funds purchasing swathes of new homes, off plan".
However, in an interview with the BBC on Friday, Powell said it was not actually just first-time buyers that would benefit from the six-month period in which sales were reserved, but also "local residential main buyers as well".
She told Radio 4's World at One that the idea was instead to exclude second-home owners and overseas investors from buying. She said: "This is causing massive problems in many of our housing markets. In London, one in three homes are being bought off plan by investors, in some locations it's one in every two."
She said that the reforms would mean that Labour was "the party of home-owners and tenants," while the Tories were "the party of speculators and developers."