Sale seen as partly behind firm's decision to delay interim results by several weeks
Speculation that Kier is edging towards a deal to offload its housing business grew at the end of last week with the firm confirming its interim results will now be out towards the end of next month.
The eagerly-awaited numbers will be published on 21 April – some weeks after its traditional mid-March slot for its half-year figures.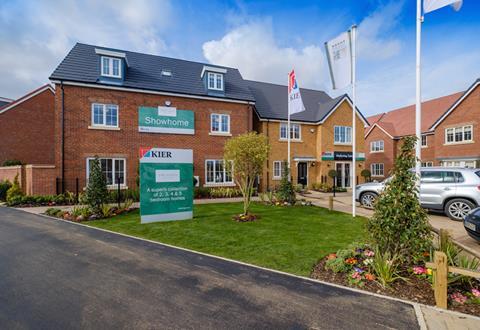 Sky News reported the firm will use the 21 April date to announce that it has agreed a deal to sell Kier Living, first put on the block in June 2019 by then new chief executive Andrew Davies, as well as announce a £150m equity raise.
Kier has already flagged that it was mulling an equity raise when it published its year-end results last September.
In a January trading update, the firm said its interim results will be better than those it posted last time when the firm racked up pre-tax losses of more than £40m.
But it added that the firm's average month-end net debt had refused to budge much from last year's £436m.
The favourite for the housing business, which racked up an £89m pre-tax loss in the year to June 2020, is a private equity team, including Terra Firma Capital, with the sale price quoted at £115m.
Some have suggested the figure could be lower at £85m and Cenkos analyst Kevin Cammack admitted: "The housebuilding price tag is speculated to be c£115m which, if a clean number, would exceed my expectations."
Cammack added: "Certainly a fund raising more or less equal to its current market cap, plus funds released from [the housing] disposal would transform the financial position of the group."
In its latest annual report, published last October, Kier valued the housing business at £110m, a fall of just over £51m on the previous estimate which it said it was taking as an impairment. It said it had revised the value down "due to the uncertainties in the market resulting from covid-19".