Consultancy firm JLL said £1.7b built-to-rent investment deals were made in the UK in the first quarter of 2022
Investors ploughed more than 50% extra into built-to-rent schemes in the first quarter of this year compared to the same period last year, according to consultancy firm JLL.
In the first quarter of 2022 funders invested £1.7bn in built-to-rent schemes compared to £1.1bn in the same period in 2021, JLL said.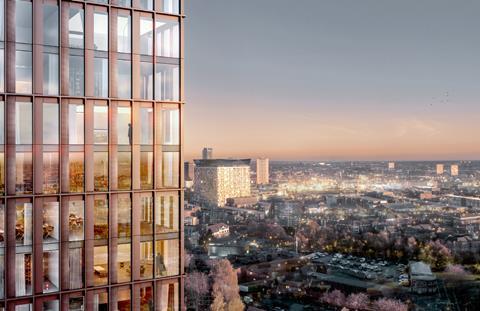 The consultancy firm tracked more than £300m in investment via regeneration leases with local authorities. It noted that funders were gaining confidence in BTR as they have expanded routes to acquisition.
Investors agreed £3.5bn in transactions across the broader living sector, including at least £1.1bn in student deals and £900m in healthcare and later living assets, the consultancy noted. It added it had been a record year for living investment with £13.5bn in deals made.
Earlier this year, it was revealed M&G entered the later living rental sector with a £200m partnership with assisted living landlord Birchwood.
Simon Scott, lead director for living capital markets at JLL, said: "The numbers reinforce what we are experiencing day to day, [which is] increasingly positive views across the living sectors".
Emma Rosser, research associate at JLL, added: "Investment is diversifying through a variety of deal structures as funders hunt new opportunities in a supply-constrained market.
"A combination of joint ventures, land, council leases and other funding deals last quarter will support over 10,000 homes for BTR, 8,700 student beds and 5,600 beds in the retirement and care industry."
The war in Ukraine halted the IPO market, the firm noted, but private investment in living assets remained "undeterred".
The number of build-to-rent completions dropped by 18% in 2020 when the Covid pandemic hit, according to the British Property Federation.