Peter Baker retired from the Building Safety Regulator last week
Construction industry leaders have expressed their shock at the retirement of Building Safety Regulator (BSR) chief Peter Baker just days after the launch of its new regulatory regime.
Building revealed today that Baker, a 38-year-old veteran of the Health and Safety Executive, under which the new regulator sits, had left his position suddenly.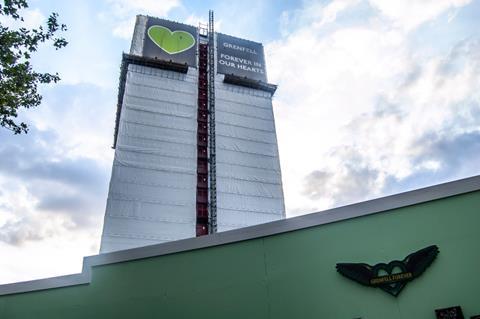 Philip White, currently director of regulation at the HSE, has stepped in as an interim, but according to some the move will shake confidence in the new regime, established in the wake of the Grenfell Tower tragedy.
"With the industry worried about the whether the Building Safety Regulator can get all that is required to be in place for an October start for the new regime, the news of Mr Baker's retirement will not do anything to reinforce confidence," said Andrew Mellor, partner at consultants PRP.
"We will have to hope that a suitable replacement is found very soon," he added.
>> Peter Baker: meet the man who must ensure no repeat of Grenfell
>> We are entering a new era for building safety - but are we ready for the new regulator?
In a post on LinkedIn, Graham Watts, chief executive at the Construction Industry Council, said the news was "a shock", while Simon Tolson, senior partner at construction law firm Fenwick Elliott also expressed his surprise.
"I am truly shocked given the build-up to the BSR and the fanfare on 22 March 2023 at the first Building Safety Conference Peter Baker hosted at Central Hall Westminster," he said.
At the conference, Baker said the opening of registration for higher risk buildings, which took place on 6 April, would be a "milestone" for building safety.
He also expressed his desire to make the BSR a "world leading" safety regime that "puts residents at the heart". Details of an estimated 12,500 existing occupied high-rise residential buildings need to be registered with the regulator by October. After this time it will be tasked with enforcing a flood of further regulation and reporting requirements, competency rules, golden thread requirements, requirements to build safety cases and more.
Tolson added: "That he should suddenly resign as Chief Inspector of Buildings is a mega surprise.
"He will no doubt be replaced but one has to ask why he left in such a hurry, and will this impact the work of his department in the HSE, which must be maxed out already."