Housebuilders welcome chancellor's stamp duty cut but call for extension to home buyer subsidy due to expire in spring
Housebuilders have given a warm welcome to the temporary stamp duty cut announced by chancellor yesterday, but called for more action to give certainty to the future of the government's Help to Buy scheme.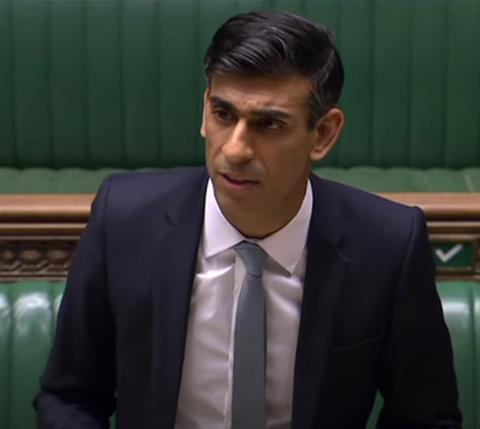 Rishi Sunak (pictured, left) yesterday used his summer economic statement to announce a nine-month pause in Stamp Duty Land Tax on all housing sales under £500,000, saving buyers anything up to £15,000, in a move widely hailed as likely to give a boost to the housing market.
However, some said the speech was a missed opportunity to announce an extension to the government's Help to Buy scheme, which supports buyers of new homes with a 20% deposit in the form of an equity loan.
Help to Buy is currently used in around half of all sales at a number of major housebuilders, and has supported sales of a quarter of a million homes in the last seven years, but the existing scheme is due to end in March next year prior to a new, more limited scheme starting up. The stamp duty cut announced today is due to expire on exactly the same day.
John Anderson, CEO of regional housebuilder Larkfleet Group, said that the imminent cancellation of Help to Buy could have dire consequences. Anderson said: "The increase to stamp duty relief will inject urgency into a fragile market, but I would urge the government to avoid a hard stop when the much-needed relief ends on March 31 – and restrictions to Help to Buy start the following day. The government must act now to extend Help to Buy to avoid a double whammy effect in the spring of next year."
Frank Pennal, CEO of the property finance division of merchant bank Close Brothers Group, said: "It is disappointing that the Government has missed the opportunity to support both buyers and the housebuilding industry by extending the Help to Buy scheme in its present form - a lifeline for this market, which represents around 40% of new homes sales.
"At a time when we should be providing stability and confidence in the new homes market to safeguard delivery and growth, we now risk pulling the rug out from under the housebuilding industry and making home ownership more challenging for the next generation of young people."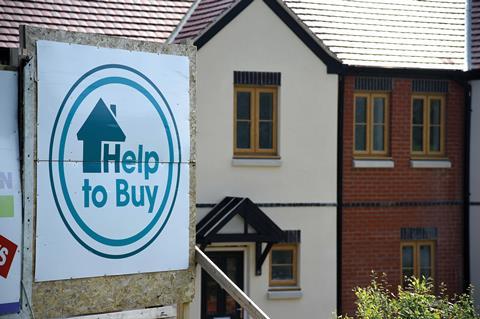 At the start of this week Housing Today reported Home Builders' Federation figures estimating that nearly 20,000 housing sales are potentially being put at risk by the ending of the current Help to Buy policy on March 31 next year. Because of the way the scheme is administered, homes purchased under the scheme have to be completed by December 31 at the latest, a deadline which housebuilders are concerned they now won't be able to meet for many buyers, because of the lockdown construction hiatus.
The new scheme being put in place from April will require all builders to re-register before taking part, and will greatly restrict the number of home-buyers who can benefit, restricting the scheme to first time buyers and lower value homes.
Despite these concerns, Barratt chief executive David Thomas praised the chancellor's plans. He said: "The stamp duty cut will be welcomed by many of our customers and will give an immediate boost to the whole housing market, from first time buyers to second steppers and beyond.
"Rightly, jobs were at the heart of the plans. It is vital that we keep hold of the skills in the construction industry as well as bringing in fresh talent, maintaining capacity will help us quickly get back to building the new homes and places the country needs."
According to estate agent Savills, just under 90% of home sales in England are below £500,000, and will not now pay any basic stamp duty. That proportion is highest in the North East, where 97% of transactions fall beneath the new threshold. The most significant saving will be for home movers, as first-time buyers already pay discounted stamp duty rates.
Richard Beal, chief executive of East Yorkshire-based Beal Homes, said the cut was "excellent news for the housebuilding industry and the housing market." He said: "It will encourage more people to move house, which will generate significant new employment in the construction and property industries, including supporting the thousands of small businesses in the house building supply chain."