Critics round on government over 'unambitious' Heat and Buildings strategy supposed to pave the way for net zero
Industry figures are voicing increasing concern over the "shocking" failure of the government to set out a strategy for upgrading owner-occupied housing in yesterday's long-awaited Heat and Buildings Strategy.
Yesterday's document, which included £800m for the Social Housing Decarbonisation Fund and £950m to upgrade the energy performance specifically of homes occupied by low income households, contained no overarching strategy for improving the energy performance of private homes.
While the strategy set out incentives designed to boost the installation of heat pumps in private homes, commentators said this could be counter-productive if homes were not first upgraded to a sufficiently high standard for heat pumps to be effective.
>> Eight key take-aways from theHeat and Buildings Strategy
>> Don't forget embodied carbon
The strategy said the government, which last year pulled the ill-fated Green Homes Grant retrofit scheme after poor take-up, was still "gathering further evidence to inform our approach for [retrofitting] owner-occupied buildings".
This is despite the fact the Climate Change Committee has called for programmes to deliver the retrofitting of one million homes a year for the next 30 years in order to meet the government's net zero target.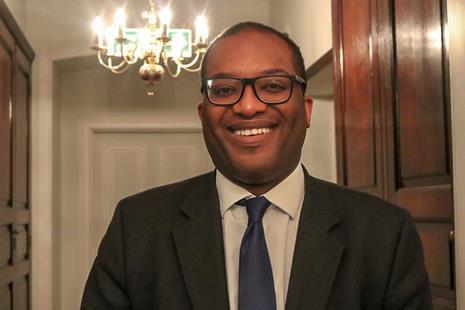 Launching the strategy, energy secretary Kwasi Kwarteng said it was a "a consistent and coherent approach" which offered a "credible pathway to achieving carbon budgets and lay the foundations for Net Zero buildings in the UK by 2050."
However, Julie Hirigoyen, chief executive at the UK Green Buildings Council, said it was "not ambitious enough", and that it failed to address several key priorities for meeting emissions reductions targets, including implementation of a "large scale domestic retrofit programme".
She said: "This Heat & Buildings strategy falls well short of what is required to make the transition to clean heat speedy and fair", and called instead for the introduction of stronger consumer demand incentives such as Green Stamp Duty or 0% VAT on renovations.
"Retrofitting homes with insulation and efficiency measures has multiple benefits of lowering fuel bills, enabling low carbon heat solutions to work more effectively, and creating jobs. If we don't urgently take that basic first step, we run the risk of overloading the electricity grid and continue to fail to meet the needs of society's most vulnerable," she said.
"It's nothing short of shocking to see no reference to a successor for the ill-fated Green Homes Grant voucher scheme [and] equally disturbing to see no firm new proposals on ratcheting up minimum standards for privately rented homes or regulations to improve the energy performance of owner-occupied homes."
Meanwhile, Riba president Simon Allford, said the strategy "does not go far enough".
"The Government has clearly stated and shown an ambition to lead, but to do so it must urgently change gear," he said, while calling for tax incentives and "sustained funding" in order to encourage homeowners to retrofit their homes.
Sue Riddlestone OBE, chief executive of sustainability charity Bioregional, said that crucial elements of decarbonising UK buildings remained unresolved in the strategy. "The UK desperately needs a campaign to insulate our leaky homes, supported by clear regulatory and fiscal incentives and training for all the trades, if we are to reduce the demand for energy and reduce energy bills for consumers," she said.
Brian Berry, chief executive of the Federation of Master Builders, said that grants for heat pumps were "a step in the right direction", but that incentives were also needed to make existing homes better insulated.
"The Government appears to be only listening to one half of the story. If there is no detail in the strategy on how we can address the megatonnes of carbon lost through the leaky walls and roofs of our homes, it will have failed and the benefits of installing heat pumps risk being lost.
"Without a long-term national retrofit strategy, including a proper skills plan and communications campaign, regular consumers won't know what action they need to take, nor feel it's within their grasp."
In the strategy the government said it had conducted a series of stakeholder workshops on the case for regulation around retrofit, and was "planning to consult further, to gather views on a broad range of options to upgrade homes in this sector, which will inform policy design".
It added that the government will "work with owner-occupiers to help them improve the performance of their homes."