Modular housebuilder has provided nine houses already in partnership with Positive Homes in Nottinghamshire
Modular housebuilder Ilke Homes has partnered up with green developer Positive Homes to produce zero-carbon offsite produced houses.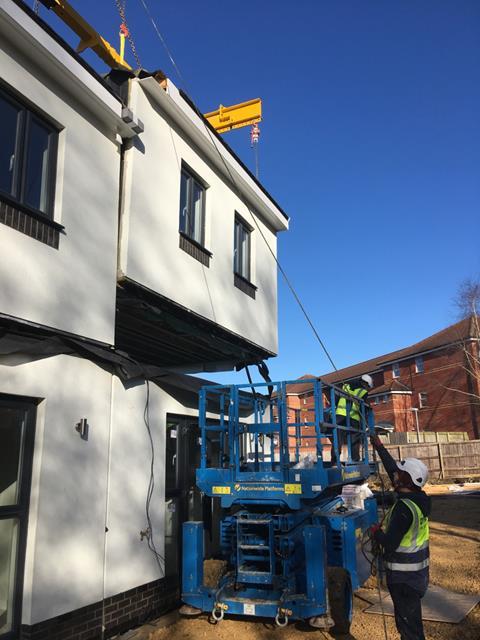 Ilke has already supplied nine homes, which are Energy Performance Certificate (EPC) A-rated, for zero-carbon developer Positive at a site in Newark, Nottinghamshire.
A spokesman for Ilke said another 22 homes in partnership were already planned, with "several more" schemes potentially in the pipeline.
Only 1% of new-build houses in the UK achieve an EPC "A' rating, the highest rating, while just 0.16% of the total housing stock is this sustainable.
Ilke's modular houses are manufactured in its facility in Knaresborough, Yorkshire, and transported fully made to site, which the firm said allowed it to achieve very high levels of airtightness necessary for zero-carbon build.
Ilke said this performance was further enhanced on the Newark site by the use of screw pile foundations, reducing the concrete necessary in the groundworks.
Positive Homes has recently received a £750,000 grant from housing agency Homes England through its Home Building Fund, while Ilke gained a £30m loan from the same quango to develop its business.
Dave Sheridan, executive chairman at Ilke Homes, said: "If we are to get serious about tackling the climate crisis, then offsite manufacturing will have to play a much bigger role. At present, far too many new-builds are failing in terms of their energy efficiency."