Firm says it can build 1,000 a year for developers, investors and registered providers
Modular housebuilder Ilke has launched a design for a house which it claims has net zero emissions.
The firm, which has just benefited from a further £30m loan from housing quango Homes England, said residents in its new Ilke Zero product would pay no energy bills.
Ilke said it had already trialled the house type – which is powered by air source heat pumps and solar PV panels – on schemes in Gateshead, Newark, London and Newcastle, and was ready to build 1,000 of the homes a year.
The firm said the houses will currently be available to its customers – developers, investors and housing associations – at a premium to its regular modular homes. However, it said it was committed to ensuring parity of cost between the products by 2030.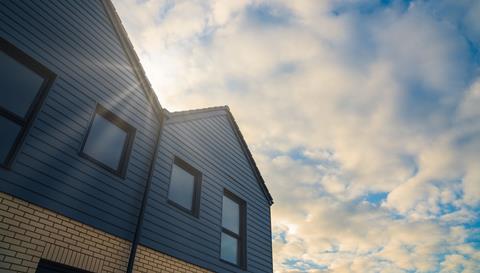 The firm said the zero carbon performance was enabled by the superior fabric energy efficiency of the product, which is assembled at Ilke's Knaresborough factory using robots. The house incorporates LED lighting, water-efficient fittings and mechanical ventilation, with power from solar panels and an air-source heat pump.
Ilke said it could guarantee that occupants of the homes will pay nothing for electricity and heating.
Dave Sheridan, executive chairman at ilke Homes, said the firm wanted to replicate the successes seen with solar, wind and electric vehicle industries, which have seen huge reductions in prices in recent years.
"There's a huge opportunity here to tackle fuel poverty while helping investors meet their green targets," he said. "But we need our supply chain and our partners to work with us. Driving down the cost depends on scale and, equally, we need to act now."
Last week Housing Today revealed that Ilke had secured a £60m re-financing, including a £30m loan from Homes England and matching equity from a raft of other investors, designed to fuel its expansion. The re-financing valued the business at £200m, despite it reporting a loss of £35m in the year to March 2020 on revenues of just £12.7m.