Accounts for start-up modular builder reflect invesment in manufacturing capability, firm says
Start-up modular builder Ilke Homes has posted a £22m loss for the year to March 2019. The firm, formed by a collaboration between housing contractor Keepmoat and steel-frame offsite specialist Elliott Group, made the loss on revenue of just £2.6m – the bulk of which came from a £2m sale to Keepmoat.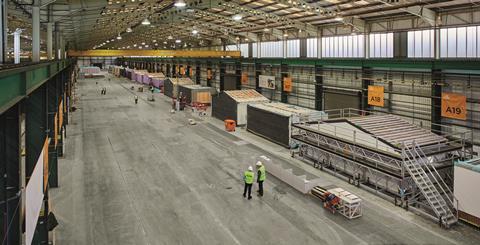 Since the period covered by the accounts, Ilke has won a contract to provide 750 homes for northern housing giant Places for People. Last month it secured a £30m investment from Homes England to increase production to up to 5,000 homes per year.
According to accounts filed at Companies House, Ilke made a loss of £22.4m to 31 March 2019, which follows a loss of £7.7m for the previous eight months. Since its inception in August 2017, the firm has racked up losses of £30.1m on turnover of just £2.9m.
The accounts attribute £16.1m of the costs in the year to administrative expenses, but do not break this down further. However, much of the period is when Ilke was still developing its housing products and production processes, rather than selling homes. A spokesperson said the firm was investing upfront in capital intensive manufacturing capability.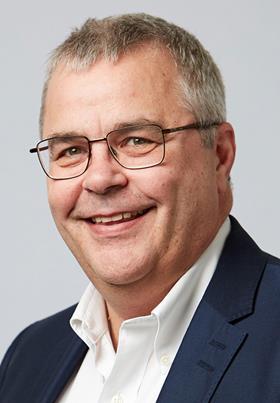 Ilke is backed by UK private equity firm TDR Capital and the accounts include a statement confirming that TDR had agreed to "provide or arrange for the provision of financial support" if required.
The losses come after rival modern methods of construction business L&G Modular, a subsidiary of insurance giant Legal & General, reported in the summer that it had racked up losses of £76m in the past three years. However, while L&G has been forced to write off £28m of the cash so far invested in the business, Ilke's accounts show no write-downs thus far.
Ilke chief executive David Sheridan told Housing Today last month that the business had a pipeline of around 1,500 house sales agreed next year, and was in early discussions about opening a second factory to take production capacity to 5,000 homes per year.
A spokesperson for Ilke Homes said offsite manufacturing demanded significant upfront investment to acquire the specialist technology needed to manufacture at scale, in contrast to traditional construction.
The spokesperson added: "Without the kind of investment we are making, Britain will not be able to achieve the capacity needed to tackle the housing crisis.
"Investing upfront in capital intensive manufacturing capability will help address growing skills shortages in construction, and we are proud of the training and employment opportunities now being provided at our Yorkshire facilities.
"Offsite manufacturing will help us create better-quality, sustainable housing vital to meeting the UK's climate obligations. A well-capitalised business with a growing pipeline of work as well as backing from central government, we are highly positive about the year ahead and steadfast in our desire to invest private capital to help alleviate the UK's housing challenges."