Official figures show biggest net additions figure since data first collected in 1991-92
The supply of new housing last year hit the highest level in almost 30 years, according to official figures released this morning.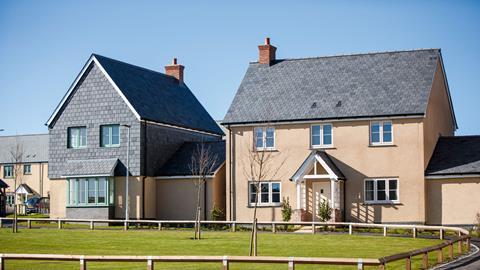 Government "net additions" figures for the 12 months to March 2019 found that 241,130 homes were added to supply in the year, up 9% from the 222,190 in the previous year, and the highest since this figure started being recorded in 1991-92.
In what will be seen as an election boost for the government, the figures mean housing supply has topped the previous pre-financial crisis high of 223,530 achieved under Labour in 2007-8.
The figures include 213,660 new build completions, the highest for 40 years, plus conversions and changes of use, including over 14,000 homes created under controversial permitted development rules.
However, the figures come amid signs that the growth in housing output is likely to slow, with new build starts in the first six months of this year sharply down on the same period in 2018. The RICS today became the latest organisation to report a slowing housing market.
Andrew Southern, chairman of property developer Southern Grove, said the figures were nevertheless a hugely promising sign for the industry. "The best news of all is that this 9 per cent increase in net dwellings is being driven primarily by a similarly strong hike in new build completions, which are also growing at 9 per cent annually.
"The industry must build on this success, and cannot rest on its laurels."
Stewart Baseley, executive chairman of the Home Builders Federation, said: "Today's numbers show the huge progress made by the industry as we look to meet the country's housing need. Alongside much needed homes, the increases are boosting local economies up and down the country, creating tens of thousands of new jobs and delivering much needed investment in infrastructure."