Latest government figures show starts fell sharply last year prior to coronavirus outbreak
Housebuilding starts fell last year by 10% on 2018, according to the latest official data.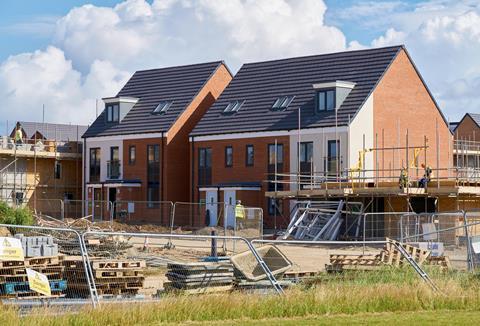 The new build dwelling statistics, published by the housing ministry, show that just 151,000 construction starts were made last year, down from 168,000 last year. The fall included a drop 17% in the final quarter of last year, compared to the same period in 2018.
The figures mark the first annual drop in housing starts since 2012, and may presage a drop in completions, likely to be compounded by the impact of coronavirus, in 2020.
However, in 2019 completions of new homes continued to rise, according to the data, reaching 178,000 house completions. This marks the sixth consecutive year of growth in the number of homes built.
Despite this, the number of completed homes was still 7% below the peak of production prior to the global financial crisis. Today a forecast by online estate agent Zoopla predicted house sales will drop by 60% in the next quarter, while most of the UK's biggest housebuilders have now said they will stop building during the "lockdown" imposed this week by prime minister Boris Johnson.
The figures were published alongside a consultation from the government proposing changes to the way the new build data – which has been much criticised in recent years – is compiled. The government already caveats the figures as simply a "leading indicator" of overall housing supply, rather than providing a definitive number.
The consultation proposes including more analysis of Energy Performance Certificate data and building control data to produce "an early estimator of the final more robust housing supply statistics measure of new build."
It also proposes changing the name of the data series to "Housing supply; Indicators of new supply" in order to reflect its status.
The government claims its Net Additional Dwellings statistics instead provide a much more comprehensive assessment of the number of new homes built.