Robert Jenrick says mortgage holidays will be extended but situation for renters is unclear
The housing market will remain open despite the imposition of a national coronavirus lockdown from Thursday, the housing secretary has confirmed.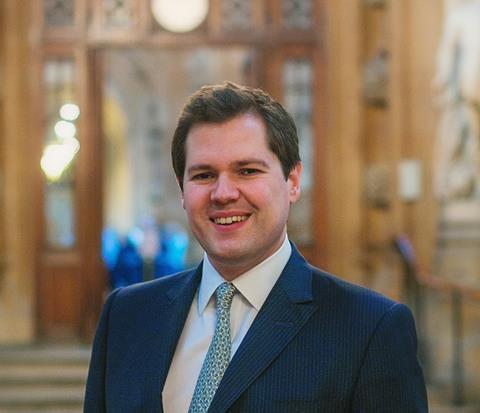 Robert Jenrick (pictured, left) said in a series of tweets over the weekend that "the housing market will remain open during this period", in contrast to the spring lockdown, when the buying and selling of houses was severely curtailed for more than six weeks.
Tradespeople will continue to be able to work in people's homes, and builders' merchants and hardware stores will remain open, he added.
Jenrick also confirmed that, with the announced extension of the furlough scheme to pay the wages of those unable to work, the government will also extend mortgage holidays previously due to end today.
However, the housing secretary made no mention in his messages of the situation for private renters, for whom legal protection from eviction, introduced at the start of the March lockdown, ended in September.
It is also unclear whether estate agents and showrooms on housing developments will have to close after the government made clear that "all non-essential retail" would be expected to shut.
Prime minister Boris Johnson made clear in his address to the nation on Saturday that building sites are to remain open during the period.
With housebuilders having already introduced social distancing measures on construction sites, the industry will be keen to avoid the hiatus in both sales and construction that was seen between March and May.
Noble Francis, economics director at the Construction Products Association, said on Twitter that clear and detailed government guidance was needed urgently to allow the construction industry to continue working.
He said: "If manufacturing and construction are to be 'encouraged to keep going' during this second lockdown, then government needs to learn from its mistakes of the first lockdown on 23 March and ensure there is clear guidance (and police are aware) that construction sites and residential repair, maintenance and improvements are permitted (where site operating procedures and other safety measures are in place)".
He also called for the government to extend the stamp duty holiday and Help to Buy scheme "to deal with inevitable delays given that estate agents as well as house builder show homes and sales offices will be closed".