'80/20 rule' axed to channel more Homes England money into the north and midlands
A government rule which targets funding at high affordability pressure areas will be scrapped and cash instead targeted at the north and Midlands as part of the 'levelling up' agenda.
The Department for Levelling Up and Communities (DLUHC) today confirmed the '80/20' rule will be ditched, with "much" of the £1.8bn brownfield funding announced in the budget last year going to the north and midlands.
The 80/20 rule, introduced under the Theresa May government, ensures 80% of Homes England funding is funnelled into areas with affordability pressures, with much of it going to London and the South East.
The change follows Peter Denton, chief executive of Homes England, confirming last year that the agency's strategy has been delayed until Spring as it looks at new ways of measuring social value in developments.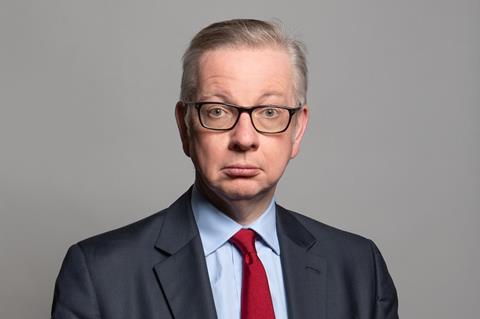 The rule change was announced ahead of the publication of housing secretary Michael Gove's long-awaited levelling up white paper today.
The paper will also confirm more detail of plans to spend £1.5bn of the £1.8bn brownfield fund to 'transform' 20 places by bringing derelict sites back into use for housing and workspaces. DLUHC announced earlier this week Wolverhampton and Sheffield will be among the first cities to receive funding. Homes England will be 'repurposed' to focus on regeneration of towns and cities.
See also>>Regen funding of £1.5bn to 'level up' 20 places
See also>> Homes England delays new strategy until Spring
The government also said a £1.5bn levelling up home building fund, first announced in 2020, will launch in the next few days to provide loans to small and medium-sized businesses. Ministers said this will deliver 42,000 homes outside London and the south east.
The paper will outline plans to build more 'genuinely affordable social housing'. It will also announce proposals to regulate the private rented sector, with all homes having to meet the Decent Homes standard.
The government also said every area in the UK that wants to have a London-style mayoral system will have one by 2030.
The levelling up white paper will outline 12 new policy 'missions' to be achieved by 2030.
The government aims to have the number of first time buyers increasing in all areas by 2030 and the number of non-decent rented homes to have fallen by 50%, with the biggest improvements in the lowest performing areas.
Other missions are around research and development investment, employment and productivity, public transport connectivity, broadband availability, education, skills, life expectancy, well-being and crime.
Gove said: "For decades, too many communities have been overlooked and undervalued. As some areas have flourished, others have been left in a cycle of decline. The UK has been like a jet firing on only one engine.
"This white paper is about ending this historic injustice and calling time on the postcode lottery."
Opposition MPs earlier this week criiticised the announcements for recycling previous funding announcements.
Lisa Nandy, shadow housing secretary, said: "I don't think Tory MPs are going to find it very reassuring when the supposed new pot of gold contains not a penny of new money".