Andrew Giblin has also been appointed MD of resi landlord Dorrington Estates
The parent organisation of Westminster-based housing association Dolphin Living has appointed a long-time advisor to the group, Andrew Giblin, to be its new chair.
Giblin has been elected chair of the Dolphin Square Charitable Trust as the body, formed from proceeds of the sale of Dolphin Square in 2005, seeks to deliver a 300-home development pipeline.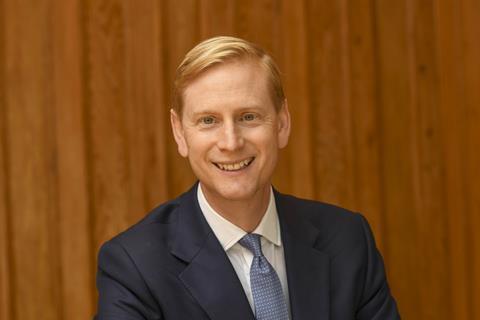 Giblin (pictured) has already served for more than four years on the board at Dolphin as both governor and, most recently, vice chair. He is also an executive at London-based residential landlord Dorrington, where he was recently made managing director.
See also>> Housing champions: Olivia Harris, Dolphin Living
The Trust has also appointed a former Marks & Spencer executive, Jo Moran, to the board to drive up customers service standards at the body.
The charitable trust is the parent of 800-home central London housing association Dolphin Living, which is engaged in a programme to expand its portfolio of homes.
Giblin said it was "an honour" to take over as chair of Dolphin. "I am delighted to have already played a part in shaping its strategy and look forward to working with [chief executive] Olivia [Harris] and the Board further," he said.