Home-buyers will see purchases collapse unless cut-off date is extended, MTVH says
Housing association Metropolitan Thames Valley has called for an urgent extension of the 28 February cut-off date for purchases made under the current Help to Buy scheme.
Kush Rawal, director of residential investment at Metropolitan Thames Valley Housing (MTVH), has written to housing minister Chris Pincher warning that without an extension, first-time buyers across the country may see their purchases collapse.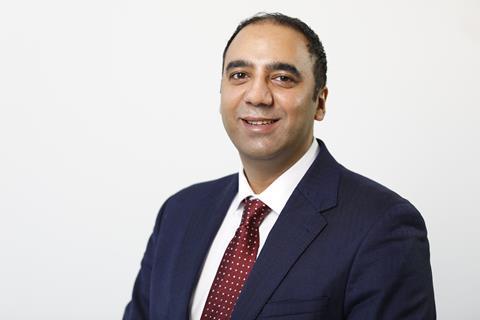 Rawal (pictured) said the government needed to show flexibility toward the construction sector because of the enormous impact of covid-19 in 2020, which saw many residential sites closed for weeks on end.
However, the government has already extended the cut-off date for Help to Buy transactions to complete, with housing quango Homes England pushing it back by two months from the end of December last July.
When that extension was announced, Pincher tweeted that the move was being made to "provide certainty and assurance for families whose new homes have been delayed due to coronavirus".
The current version of the Help to Buy scheme, under which purchasers are offered a government equity loan of 20% of the value of a new-build house in lieu of a deposit, is due to come to an end on 31 March. However, Homes England, which administers the scheme, requires that transactions between the buyer and developer complete by 28 February so that it has a month to process the equity loan itself.
MTVH's Rawal said: "A number of our customers are set to lose out on their dream homes solely due to unavoidable delays to construction as a direct consequence of the pandemic.
"Across England, a large number of buyers are facing a similarly desperate situation whereby their dream of homeownership will be lost if the government does not extend the current Help to Buy completion deadline of 28 February 2021 for new-build homes.
"If this technical change is not made, first-time buyers across the country may see their purchases collapse, incur additional costs or even abandon purchases, which would be bad news for them, housing providers and the wider market. There is still time to act, so we look forward to working with the government to resolve this issue."
Help to Buy has supported 278,000 sales of new-build houses since its inception in 2014, with government loans of £15.5bn.
A new version of the scheme will begin from 1 April, with purchases limited to first-time buyers only, and regional price caps introduced.