Value of the largest builders fell by between three and five per cent after Rightmove house price forecast worse than expected
Housebuilder share prices have partially recovered this morning after tumbling yesterday following a worse than expected forecast for house prices from online property portal Rightmove.
Shares in the biggest listed builders all fell by between three and five per cent yesterday, with Persimmon leading the drop with a 4.5% decline. Berkeley Group saw its value slide 4.1%, Barratt 3.7% and Taylor Wimpey 3.2%.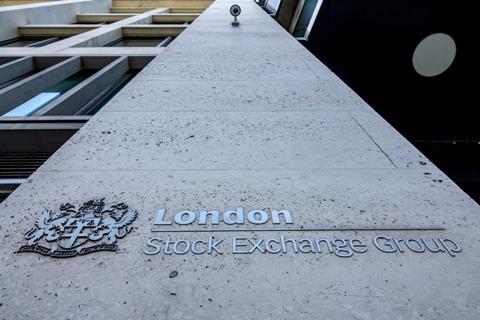 The falls followed the publication of Rightmove's monthly index, which as well as reporting the slowest month on month growth for six months, predicted annual growth in prices of 5% across 2022, which is below expected build cost inflation.
It is also broadly the amount of inflation already seen so far in 2022, implying Rightmove now expects the price growth to be pretty flat for the rest of the year.
The falls come with housebuilder share prices already in the doldrums following months of bad news over the economy, interest rates, the cost of living, the cladding scandal and new taxes from government.
The fall came despite the Bank of England yesterday confirming that its Financial Policy Committee was withdrawing its requirement for mortgage lenders to conduct a "stress test" for would be home buyers before issuing a mortgage. The test, which
>> See also: A house price slowdown amid rampant cost price inflation will throw viability up in the air
>> See also: Growing pains or cause for concern? What recent financial failures mean for the modular market
However, listed builders made up some of the lost ground in early trading this morning, with Barratt and Berkeley both up 1.83% by 11am, Taylor Wimpey up 1.75% and Persimmon recovering less strongly, up 0.35%.
Kevin Cammack, analyst at Cenkos, said the market response to the Rightmove data was indicative of the fragility of investor sentiment toward the housebuilding sector at the current time. He said: "The fear is that you've been in a position where house price inflation is papering over the cracks of build cost inflation but suddenly that might not be the case anymore – that's how this data was interpreted.
"You've got a fragility in the market where people focus on anything that's remotely bad news – people are looking for bad news."